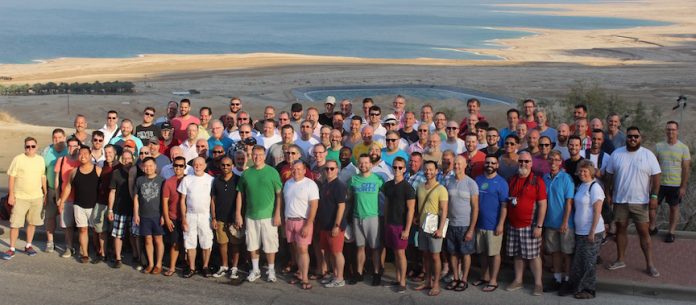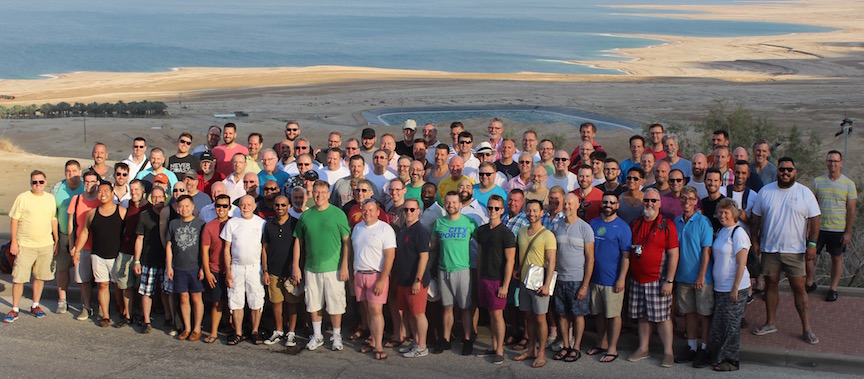 An important part of the mission of the celebrated Boston Gay Men's Chorus has always been to spread pride and joy throughout, and well beyond, the LGBT community. Last summer, the GBMC went way, way into that beyond when it performed concerts on a tour through the Middle East.
Though faced at times with some pretty daunting opposition to their message, members of the group carried on and ultimately shared their strong positive voices with an ever-expanding global audience.
This month the Boston Gay Men's Chorus has announced its setting its sites on another trip: this time, to South Africa, in June 2018. So far on the agenda, the chorus plans to perform a benefit concert in Cape Town for People Against Suffering Oppression and Poverty, a group that supports LGBT refugees and asylum seekers.
"South Africa is a country of rich musical and choral traditions so we're very excited to perform for audiences there and to honor those traditions," said Reuben Reynolds III, BGMC music director, in a press release. "Because protest songs were an integral part of the anti-apartheid movement, South Africans believe deeply in the transformative power of music and its use as a tool to effect social change. BGMC was founded on those same beliefs and we hope our concerts will be received in that spirit."
Reflecting on the Middle East trip in light of significant LGBT events over the ensuing year, Thomas Collins, a BGMC member since 2011, reflects in a June 27 BGMC blog post:
A year ago this week, [we were] winding up our travels in Israel with successful concerts in Ein Gedi, Jerusalem, and Tel Aviv. As we left for Istanbul there was uncertainty about how turnout would be at our concert, after we were ejected from our first venue by the Turkish government. There was also uncertainty on how the Supreme Court would rule on the issue of marriage equality. By the end of our trip we would have the uncertainty of what to do when Istanbul Pride was shut down by Police as we gathered to march.
A year later, and Turkey's government is once again shutting down the Istanbul Pride march. A year later and there is uncertainty on how to move forward after the attack at the Pulse nightclub in Orlando.
Something worth considering about our current uncertainty is how we dealt with the past uncertainty and what the results were. SCOTUS found for marriage equality and our Istanbul concert ended up being an incredibly powerful triumph over censorship with over 5,000 people in attendance.
Neither of these successes came from just waiting for good news, though. They were hard fought and only happened after setbacks and failures. …
Looking back a year ago to what we did in Israel and Turkey, and the impact that we had as well as the impact that was made on us, I'm incredibly proud to know that as an organization, the Boston Gay Men's Chorus will continue to use our music and our presence to be a force for tolerance, acceptance, and pride.
Check out Collins' full blog post and keep up with the Boston Gay Men's Chorus concert schedule throughout New England and around the world at www.bgmc.org