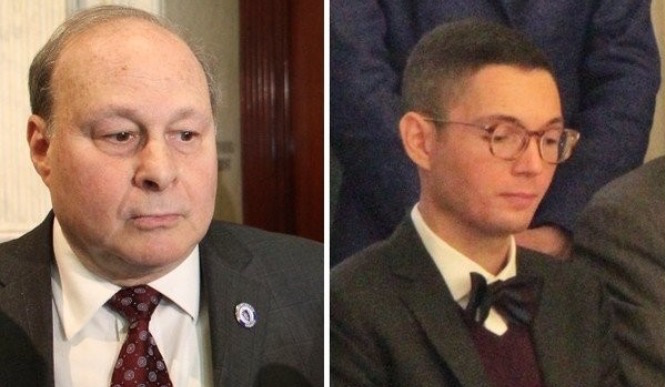 MassLive reported today that former Massachusetts Senate President Stanley Rosenberg has separated from his husband Bryon Hefner. In its story, MassLive reports that the Boston Globe broke the news first in an article, also published today, that outlines a potential path for Rosenberg to return to the presidency.
Rosenberg stepped down from his post in December after four men accused Hefner of sexual misconduct. The four men also alleged that Hefner "claimed influence over political matters involving Rosenberg," said MassLive.
Rosenberg denied knowledge of his spouse having made such claims. "In a statement after the allegations became public, Rosenberg said, 'If Bryon claimed to have influence over my decisions or over the Senate, he should not have said that. It is simply not true,'" reported MassLive. "Rosenberg expressed shock and surprise at the allegations and described his departure as temporary."
Hefner, MassLive notes, is currently undergoing treatment for substance abuse.
According to the MassLive story:
Hefner and Rosenberg, the first openly gay leader of the state Senate, married in Cambridge, Mass., in September 2016. They were engaged since February 2015, and in a relationship since 2008.
They are no longer living together, an adviser said. Their separation could make it easier for Rosenberg, D-Amherst, to regain the post of Senate president. …
Investigations spawned by the reported allegations remain underway. The Senate Ethics Committee has tapped an independent investigator while Attorney General Maura Healey and Suffolk District Attorney Dan Conley are conducting their own look into the allegations.