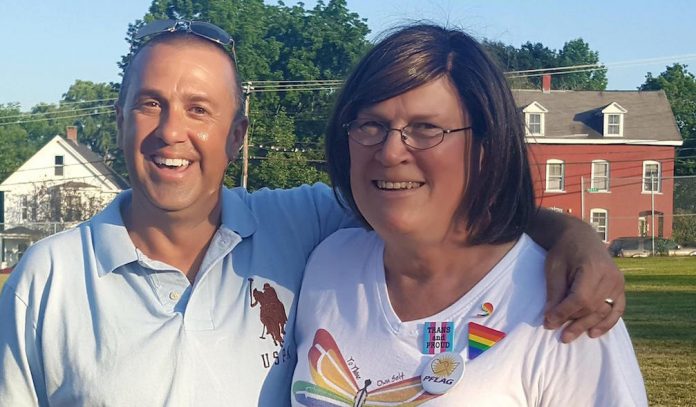 Gerri Cannon, a newly elected member of the Somersworth, New Hampshire school board, is one of seven transgender candidates across the country voted into office on November 7, according to an NBC News report.
The Somersworth school board race was tight, reported SeaCoast.online:
Five candidates were vying for the four seats. Based on [election night] unofficial results with all votes counted, Brennan received 611 votes, Austin 538, Richardson 527, Gerri Cannon 494 and Sean Peschel 488.
Cannon is a transgender woman and the PFLAG NH Chairperson and Board member, helping families and friends of LGBT people cope with social pressures and challenges. She is a Freedom NH Steering Committee member, advocating for transgender equality rights legislation in Concord, 2009 and 2017.
Noted NBC just before the election:
Currently, only six openly transgender people hold office in the U.S., according to the Victory Fund, an LGBTQ political action committee. This underrepresentation, Harvard researcher Logan S. Casey told NBC News, means the election of any transgender person to office is likely to be a milestone. Casey tracked the races of 10 transgender candidates in Tuesday's election, and of those races, six had trans candidates emerge victorious.
With the seven wins on November 7, 2017, the number of transgender officeholders more than doubles from six to 13.
The seven newest winners include Danica Roem, seated in the Virginia state legislature; Andrea Jenkins and Phillipe Cunningham in the Minneapolis city council; Lisa Middleton in the Palms Springs, California City Council; Stephe Koontz in the Doraville, Georgia city council; Tyler Titus on the Erie Pennsylvania school board; and Cannon in New Hampshire.