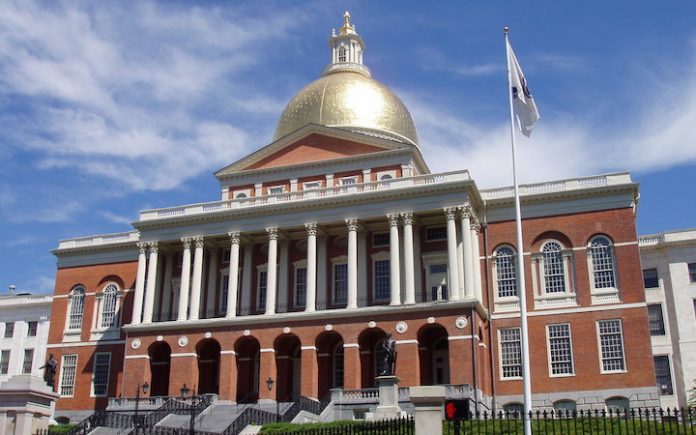 The Boston Globe reported today that four men have alleged sexual misconduct by Bryon Hefner, Massachusetts Senate President Stanley Rosenberg's husband.
According to the November 30 report, "the Globe found no evidence that the Senate president knew about the assaults."
The article, based on interviews with 20 individuals according to the Globe, finds the incidents took place over the past few years, and the alleged victims include a policy advocate, a political aide, a lobbyist and another man at a fundraising event.
"All of the men said they felt powerless to report the incidents because they feared alienating Rosenberg, with whom they believe Hefner has tremendous influence," says the Globe. "Reporting Hefner's behavior to Rosenberg or the authorities was a career-threatening prospect, they said."
The Globe reached out to Rosenberg and Hefner before publishing the story; both men issued statements:
"I was shocked to learn of these anonymous and hurtful allegations," read Hefner's statement, issued through his attorney. "To my knowledge, no one has complained to me or any political or governmental authority about these allegations which are now surfacing years afterward. As one can imagine, it is incredibly difficult to respond to allegations by unnamed and unidentified individuals that involve an extended period of time, particularly in the current environment."
The Senate president said that this was the first he had heard of the allegations of sexual misconduct by his husband.
"Even though, based on what little I have been told, these allegations do not involve members or employees of the Senate and did not occur in the State House, I take them seriously," read Rosenberg's statement. "To the best of my recollection I was not approached by anyone with complaints during or after the alleged incidents made in this article or I would have tried to intervene."
According to the Globe, the interviewees "spoke to the Globe only reluctantly, worried about damaging their work in politics and their reputations. A couple of them also worried about hurting Rosenberg, whose progressive priorities they admire."