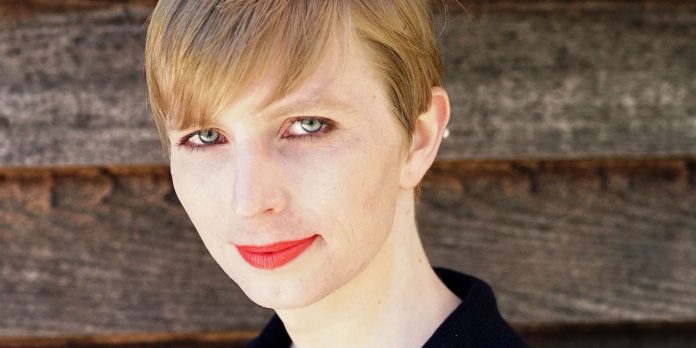 Responding to immediate backlash after announcing that Chelsea Manning would be a visiting fellow at Harvard University's Institute of Politics, the university swiftly disinvited Manning from the fellowship—while maintaining every other aspect of its invitation. That is, Manning will still visit Harvard to meet with students and speak at the Forum but without the title.
Just hours after the press reported Manning's fellowship, Michael J. Morell, a deputy director at the CIA under President Barack Obama, immediately resigned as a fellow, calling the invitation to Ms. Manning "wholly inappropriate," according to a September 15 New York Times report, adding that Manning's fellowship "honors a convicted felon and leaker of classified information."
Morell had been serving as a nonresident senior fellow at Harvard's Belfer Center for Science and International Affairs. In his letter of resignation, he expressed concern that Manning's fellowship would "encourage others to leak classified information as well."
Later that day, CIA director Mike Pompeo, a Harvard Law School graduate, withdrew from a forum he was scheduled to appear on that night.
The controversy, of course, goes back to Manning, an Army intelligence analyst, turning over hundreds of thousands of classified documents to Wikileaks in 2010 that revealed American military and diplomatic activities across the world, notably in Iraq and Afghanistan.
Just before leaving office last winter, President Obama commuted Manning's 35-year prison sentence down to roughly seven years served. While under custody, Manning came out as a transgender woman and suffered extreme persecution while incarcerated at the men's military prison at Fort Leavenworth, Kansas, noted Obama in his statements related to the commutation. Twice, she attempted suicide. Her 35-year sentence was by far the longest punishment ever imposed in the United States for a leak conviction, Obama also pointed out.
Harvard Dean Douglas W. Elmendorf of the university's Kennedy School of Government took full responsibility. "I now think that designating Chelsea Manning as a Visiting Fellow was a mistake, for which I accept responsibility," he wrote in a statement today.
"I still think that having her speak in the Forum and talk with students is consistent with our longstanding approach, which puts great emphasis on the value of hearing from a diverse collection of people," Elmendorf added. "But I see more clearly now that many people view a Visiting Fellow title as an honorific, so we should weigh that consideration when offering invitations."
The decision did not sit well with Manning's lawyer Chase Strangio, who wrote in a statement of his own that "the decision to withdraw Chelsea Manning's visiting fellowship in the middle of the night without coherent explanation is disgraceful even for Harvard. … That they are unwilling to stand by their decision is a testament to the disturbing control the CIA has over them."
For her part, Manning tweeted that she is "honored to be 1st disinvited trans woman visiting fellow" and appears still planning to accept Harvard's invitation to spend a day at the university meeting with students and speaking at the Kennedy School's public forum even without the honorific title in question.
Among the 35 visiting fellows Harvard announced yesterday along with Manning are former White House press secretary Sean Spicer and Hillary Clinton's openly gay 2016 presidential campaign manager Robby Mook.