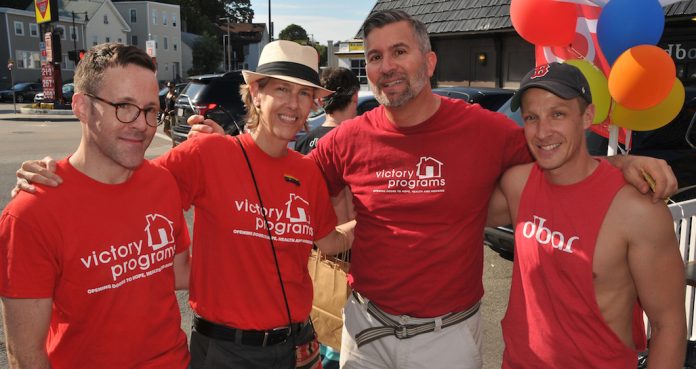 The forecast is beautiful weather, hot fun and another great big cool crowd for the seventh annual Summer Sports Tea Dance at dbar in Dorchester this Sunday, August 27, from 4 to 8 p.m. dbar is located at 1236 Dorchester Ave.
Co-hosted by Boston's FLAG Flag Football crew and dbar, the event is the largest LGBTQ sports social event of the summer attracting more than 600 attendees from across Boston's many LGBTQ sports leagues. Along with great eats and drinks, the folks at dbar are once again setting up the outdoor party games along with an afternoon of fun and surprises.
Plus, everyone is invited to throw on a cape and some spandex to win fabulous prizes from dbar in a #SummerSportsTeaDance Super Heroes Costume Contest. And if that's not enough, this year's event includes a Bachelor Auction.
All proceeds from the event benefit Victory Programs' health, housing and prevention services, which support more than 2,300 individuals recovering from substance use disorder, navigating the challenges of homelessness and/or managing illnesses like HIV/AIDS and Hepatitis C every year.
So come on out and enjoy this afternoon and evening of feel-good fun!