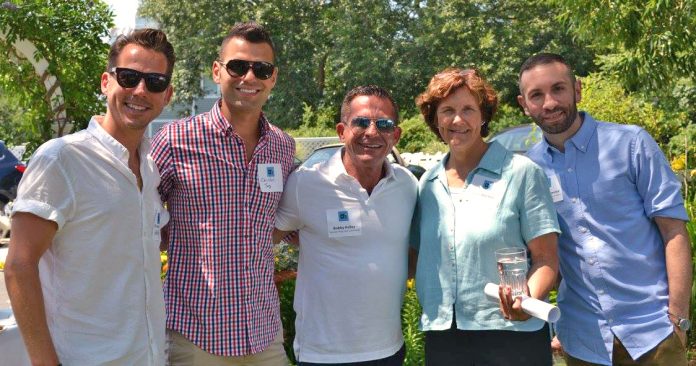 The great guys at Provincetown's Red Inn are once again hosting Boston-based Community Research Initiative's annual Summer Party in Provincetown from noon to 3 p.m. on Saturday, July 22, 2017.
It's fun because it's located right on Provincetown Bay at 15 Commercial St. and there's plenty of friends, great food, drinks, special guests, and surprises. It's feel-good because it raises funds for CRI's lifesaving HIV/AIDS and hepatitis C clinical research.
And this year it's especially fabulous because the Dr. Cal Cohen Founder's Award honorees include Jean McGuire and Jack Mackenroth.
A little about Jack and Jean:
HIV activist and HIV+ fashion designer on Season 4 of "Project Runway," Jack Mackenroth is creator of the HIV Equal Anti-Stigma & HIV Testing campaign and art director of #PrEPheroes campaign to promote PrEP. He also launched the HIV Shower Selfie Challenge, using the hashtag #WeAreAll Clean.
30-year history of HIV/AIDS artist, Jean McGuire is past director of the MA DPH HIV/AIDS Bureau. An early leader of the AIDS Action Council, she's an unstoppable advocate for the FDA's expanded early access to investigational HIV/AIDS drugs, professor of public health and policy at Northeastern University.
For tickets and more information, check out CRI's event webpage.