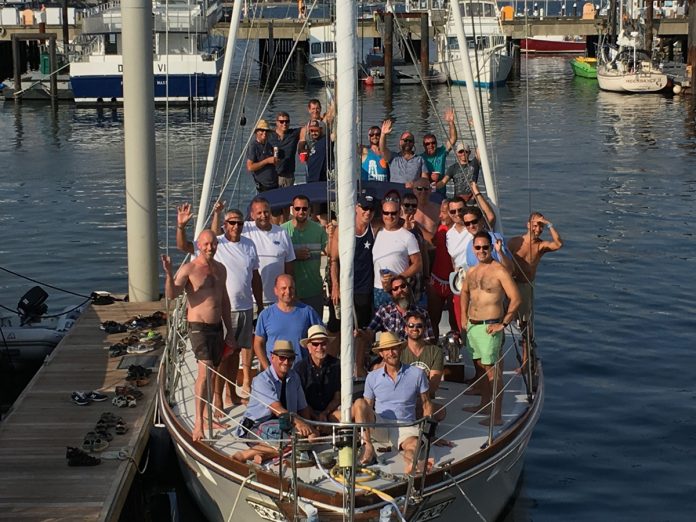 New England's Yankee cruising club sets fresh new course
If the phrase "gay cruising club" brings to mind salacious activities, cool your jets. There is such a club making waves in Boston—but the dress code is more "critter pants" than "leather chaps."
"I'm a member of a regular yacht club, but I never felt like I fit in there completely," says Keith Costa, new commodore for the Yankee Cruising Club, a nearly 30-year-old organization for LGBT boaters in New England. Though the group has officially been around for a while, it recently started charting a fresh course: In 2016, after a number of rather idle, listless years, Costa offered to step up to the helm of the volunteer-led organization. Now membership is growing, regular events are on the horizon, and LGBT motor- and sailboaters have a comfortable clique for sharing their passion.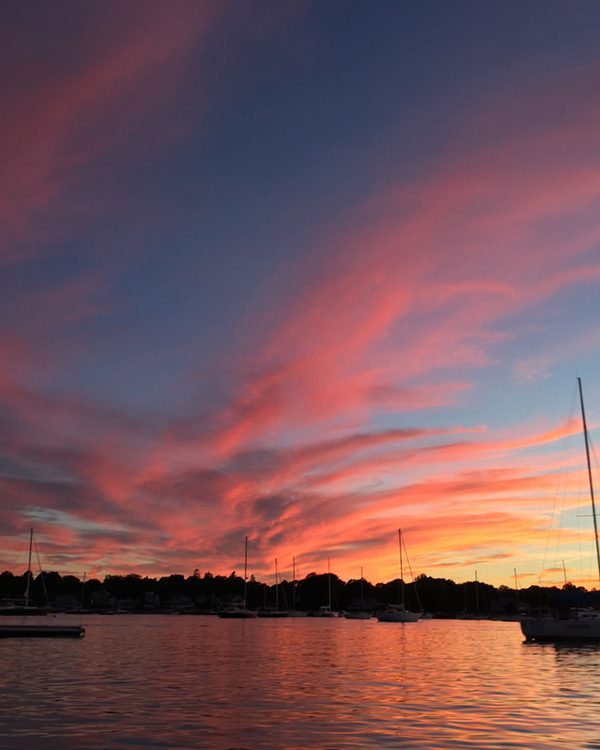 Having an LGBT-centric club of this kind is important to many members. Call it a generalization, but it's no secret that sailing clubs tend to be populated with plenty of upper-crust conservatives and Brahmin elites—and these are not always the most reliably gay-friendly audiences. "It's great to not have to come out to an entire organization, particularly an older, stuffy, WASP-y organization," chuckles Costa.
Don Hussey agrees. He's been sailing since he was a child growing up in Pocasset, Massachusetts and today takes to the water, often with his partner, in his 54-foot Alden ketch. He has been a member of Yankee for the last 10 years or so, and in May his North Attleboro home will host a potluck kickoff to the club's 2017 season. Hussey previously was part of a non-LGBT boating club in New York—an experience that underscored the value of what Yankee offers. "In a formal yacht club—I'm not going to say they're homophobic, but they tend to be staunchly opinionated and Republican. I always felt a little out of place being around all the straight couples."
Any sense of restriction is antithetic to sailing, an act that, perhaps especially for LGBT people, can other capture a profound sense of liberation. "What I love about sailing is the sense of freedom," says Costa, who grew up in Westport, Massachusetts and has been sailing since he was five years old. Today he lives in Dorchester and has a Kirie Elite 364 sailboat he keeps in South Dartmouth. "It's not like driving, where you're on a set path. On the water, there are no restrictions on what you can do or experience."
"It's not like driving, where you're on a set path. On the water, there are no restrictions on what you can do or experience."
Now that Costa is captaining the Yankee Cruising Club, he's hoping many more will be able to enjoy that same experience. The club, which organizes online using a meetup.com page, has about 170 members, of which about 70 are active, says Costa. They range in age and experience, from lifelong sailors with their own boats to novice 30-something enthusiasts who are still getting their sea legs. The group is made of mostly men but is hoping to gain more women members, says Costa.
The group's outings range from sangria-soaked happy hour get-togethers on dry land—at waterfront restaurants like Legal Sea Foods, of course—to flotillas that see multiple boats sail the coast by day, then dock together for group parties by night. This summer, scheduled events include a sail and overnight tied to Hull Pride celebrations in June, an August cruise from Buzzards Bay to Provincetown, and a week-long September sail to Martha's Vineyard and Nantucket.
Throughout all the outings, though, it's the formation of friendships that really drive the appeal. "I've only been running the club for about a year, but through it I've met some of my best friends," says Costa.
Hussey shares the sentiment. "When my younger friends ask, 'why would I want to join a club?' I explain that my philosophy is pretty simple: With today's lifestyle and apps, finding sex is very easy. Finding someone for dinner and conversation is much more difficult. The boating club is an opportunity to be out there on the water with people with whom you already have a common tie."
So go ahead. Go cruising. [x]