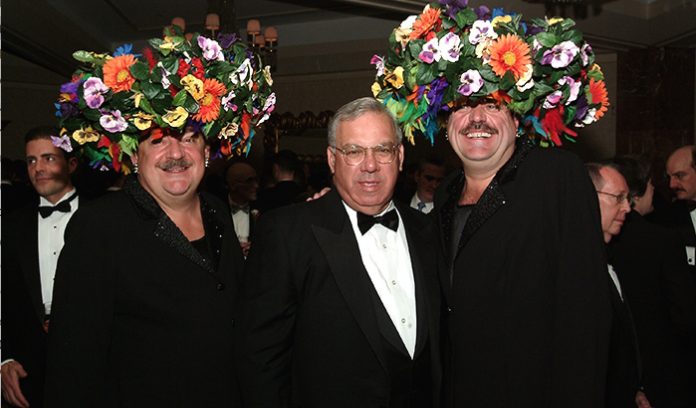 Fenway Health is presenting its prestigious Studds Award to Hat Sisters Tim O'Connor and the late John Michael Gray at its 2017 Men's Event, which takes place from 6 p.m. to 1 a.m. on Saturday, March 11 at the Boston Marriott Copley Place.
"Decked out in huge, bright hats and smiles to match, The Sisters brought a sense of playfulness and vibrancy everywhere they went, and have been tireless supporters of Fenway Health and the entire Boston LGBT community. Fixtures at fundraisers, their years of philanthropy have been truly extraordinary," read the announcement from Fenway.
One of New England's biggest LGBT-focused charitable events, the annual gala brings together over 1,300 gay and bisexual men, transgender people and allies for a fabulous evening of fun and fundraising, all in support of the lifesaving work of Fenway Health. Attendees enjoy a gourmet dinner, groove to fabulous entertainment and bid on unique auction items.
All Men's Event tables seat 12 people. If you wish to purchase tickets to attend and do not have a Table Captain, you can select a mix and mingle table or seat me anywhere.
For details, check out the event website, call Fenway's Development Department at (617) 927-6350 or send an email to information@fenwayhealth.org.