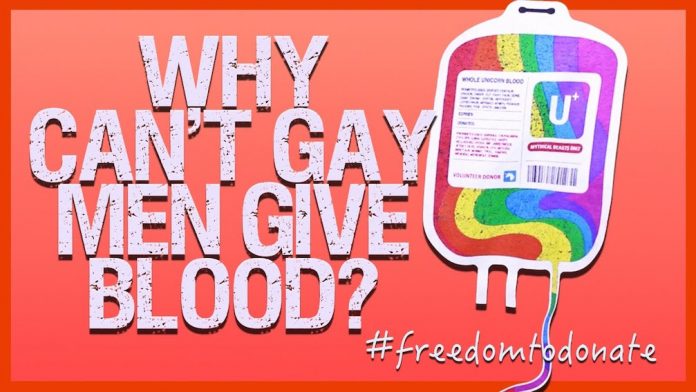 It's getting down to the wire. This Friday, November 25, marks the FDA's deadline for scientific comments on a push to end the ban barring men who have sex with men from donating blood.
Even if you're not a scientist or scholar prepared to submit your scientifically backed support, this is important news for the gay community. (Of course if you fit the bill for filing a comment, you can do so right here.)
This effort came from 24 U.S. senators immediately after the June 12, 2016 mass shooting at the Pulse nightclub in Orlando. Thousands of people stepped up to give blood in response to the attack specifically targeted at the LGBT community; however, gay men were prohibited from participating. This, of course, has been the case since the early 1980s AIDS crisis in response to the AIDS crisis.
However public health science has come along way since the early '80s.
It's now possible—and more practical—for blood donations to move to a risk-based deferral process independent of sexual orientation.
Three doctors based at Massachusetts General Hospital—Chana Sacks, M.D., Robbie Goldstein, M.D., PhD, and Rocelle P. Wallensky, M.D., PhD—have published an the article "Rethinking the Ban: The U.S. Blood Supply and Men Who Have Sex with Men" in the New England Journal of Medicine."
As the researched wrote in a November 21 letter to Boston Spirit, "The LGBT community has been vocal on this issue in the past and, we hope, will continue to push for a re-evaluation of the ban now." After the FDA's November 25 deadline for accepting comments,
Keep on the lookout for news—here on the Boston Spirit blog and other media sources—as this breaking initiative unfolds. We can also reach out to our congressional representatives to voice our support for this measure so important to the health and well-being of everyone.