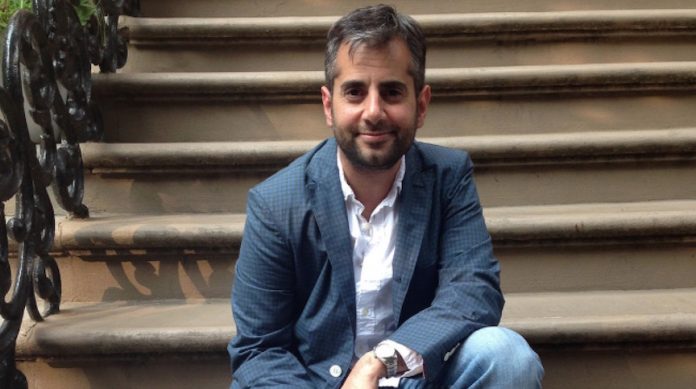 There wasn't a lot of support for gender transition in 1995. So ad-agency copywriter Chris Edwards used his career skills to "re-brand himself" for his family, friends and coworkers "at a time when the word 'transgender' was yet to exist."
"BALLS is the hilarious and moving story about family, friends, and the courage to be your true self. If you've ever felt uncomfortable in your own skin, for whatever reason, you will be inspired and empowered by his book."
So describes the native Bostonian, who simultaneously transitioned from female to male while successfully setting forth on an award-winning advertising career that began at Boston's Arnold Worldwide ad agency.
Now Edwards is coming out with a new memoir, "Balls: It Takes Some to Get Some." His decision to share his story was influenced by "the staggering 51% suicide attempt rate among transgender youth. His hope is that in sharing his transition success story, it will help parents to be more supportive and give transgender youth more hope," according to a press release for the memoir, which is being released on October 4.
Plus, Edwards will donate a portion of the proceeds from his book sales to Camp Aranu'tiq, the New England summer camp for transgender youth.
On Thursday, October 6, Edwards is reading from his new memoir and signing copies at a book-launch event at the Barnes & Noble in Prudential Center, located at 800 Boylston Street. The event begins at 6:30 p.m.
Arnold Worldwide is also celebrating Edwards' success with a private book-launch party next week.
Coincidentally, Edward's memoir is being released and celebrated in Boston during the first week that the state's trans-equality bill, signed into law over the summer, officially kicks in.