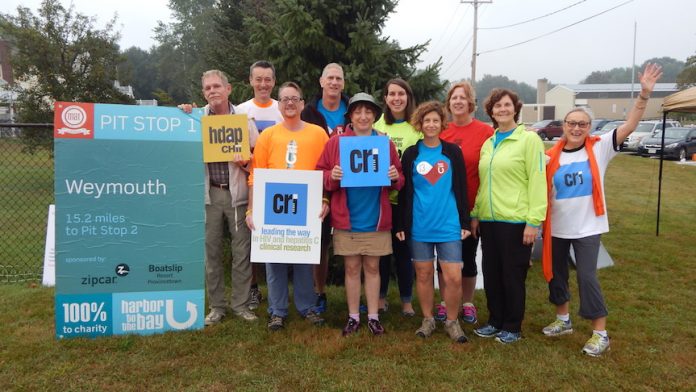 If you haven't registered to ride, volunteer and/or donate to the 2016 Harbor to Bay ride, it's not too late to join Team CRI today. The 14th annual ride takes place on Saturday, September 17, over three routes: Boston to Provincetown, Boston to Sagamore and Sagamore to Provincetown.
If you donate $100 or more to a rider who's registered Community Research Initiative as their beneficiary you'll be automatically entered to win two roundtrip airline tickets anywhere in the contiguous United States, Mexico or the Caribbean courtesy of 5 Star Travel.
Community Research Initiative (CRI) is an independent, nonprofit, community-based organization dedicated to leading the way in HIV/AIDS and hepatitis C (HCV) clinical research and ensuring access to lifesaving HIV medications and health insurance coverage for those in need.
Launched in 2003, Harbor to the Bay (H2B) has raised over $4 million for four local HIV/AIDS organizations, including CRI, Fenway Health Center, AIDS Support Group of Cape Cod and AIDS Action Committee of Massachusetts. One hundred percent of all rider-received pledges has gone directly to these beneficiaries.
For questions about riding or volunteering for Team CRI, creating your own team, or donating, please contact Marybeth McCabe at mmccabe@crine.org or (617) 502-1726. For further details on Harbor to Bay, including all four of its beneficiaries, check out the H2B website.