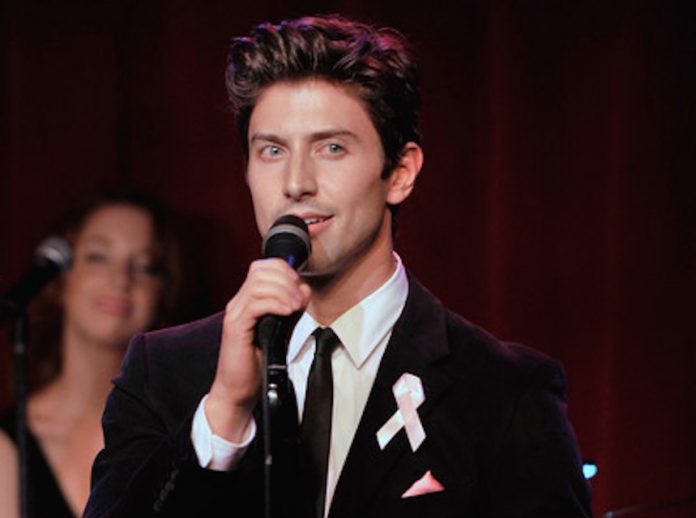 Super-talented, sexy Broadway sensation Nick Adams joins the 175-voice strong Boston Gay Men's Chorus — and dancing boys — on June 3 and 5 to kick off Boston Pride Week. The concert, "POPular," featuring pop classics from the 1960 through 2016, including hits by The Beatles, Queen, Abba, Elton John, Culture Club, Madonna, Christina Aguilera, Beyonce, Adele, and more.
Show times are 8 p.m. on Friday, June 3, and 3 p.m. and 7 p.m. on Sunday, June 5, at New England Conservatory's Jordan Hall, located at 30 Gainsborough St., Boston 02115. Advance tickets are available online or by calling $20–$60 with an $5 additional walk-ups at the door.
Says a recent BGMC press release:
"Pop music is the soundtrack of American life, and we can't wait to share the songs that have shaped several generations of chorus members and the LGBT community as a whole," said Reuben M. Reynolds, III, the Chorus's music director. "We're also thrilled to be bringing Nick Adams, a graduate of Boston Conservatory of Music, back to his old stomping grounds."
Adams originated the role of Adam/Felicia in the Tony-winning Priscilla Queen of the Desert during its 2011-2012 run. He has also appeared on Broadway in "A Chorus Line," "Guys and Dolls," "Chicago," "La Cage Aux Folles," and "The Pirate Queen," and starred as Fiyero in the touring production of "Wicked."
"Nick Adams is a supremely talented and adventurous performer and we can't wait to share the stage with him at Jordan Hall," said BGMC Executive Director Craig Coogan. "The show is called POPular, but a better descriptor is that it's going to be a blast. We couldn't make that title work, though."
Says we at Boston Spirit: Fun!
Happy (almost) Pride Week.