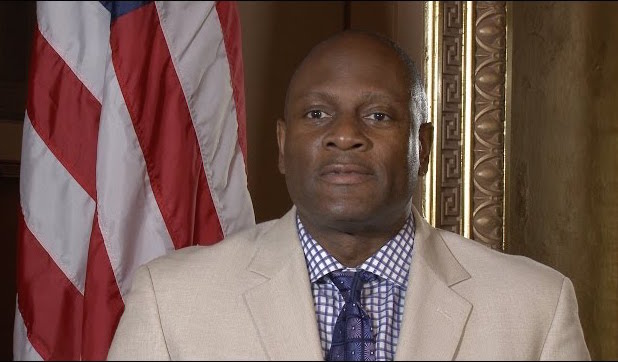 From Provincetown to the White House. That's the story of the man being honored at one of Boston's biggest benefits of the year for his tireless work in the battle against HIV/AIDS. The man is Douglas M. Brooks, director of the White House's Office of National AIDS Policy. The honor is the Gerry E. Studds Award, which pays tribute to individuals of integrity and selflessness who provide leadership for the LGBT community. And the event, of course, is the Men's Event, where more than 1,300 gay and bisexual men, transgender people, friends, and supporters gather for a night of dinner, dancing, and fund-raising for the life-saving programs and services at Fenway Health that benefit the entire LGBT community.
The Men's Event starts at 6 p.m. on Saturday, March 19, at the Boston Marriott Copley Place and, along with the presentation of the Studds Award, includes a reception, silent auction, speakers, and dancing to funk favorites from Booty Vortex followed by DJ Maryalice. (Check out www.mensevent.org for details and ticket info.)
A recent Fenway Health press release noted that:
Douglas Brooks' career in AIDS advocacy began in 1992 with his work for the Provincetown AIDS Support Group. He went on to become the Senior Vice President for Community, Health, and Public Policy at the Justice Resource Institute (JRI), a regional health and human service agency with a range of residential and community-based services in Massachusetts, Rhode Island, Connecticut, and Pennsylvania. He also previously served as Executive Director of the Sidney Borum Jr. Health Center, which is now part of Fenway Health.
Brooks has been a part of the management of several federally funded projects, including Ryan White programs for adolescents, CDC Prevention for African American/Black youth, and a HRSA and HOPWA Special Project of National Significance (SPNS). For twelve years he represented the Commonwealth of Massachusetts as part of the Massachusetts-South Africa Health Task Force.
He was a Visiting Fellow at the McCormack School Center for Social Policy at the University of Massachusetts, Boston, and also served as Chair of the Board of Trustees of AIDS United in Washington, DC. In 2010, Douglas was appointed to The Presidential Advisory Council on HIV/AIDS (PACHA) and subsequently named that body's liaison to the CDC/HRSA Advisory Committee.