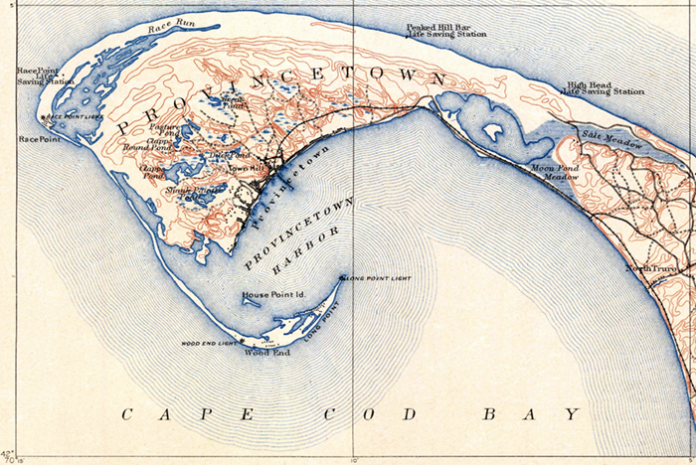 What's Up, Who's In & What Just Went Down, in Ptown.
Ahhhh … Summertime in Provincetown.
As One Of, if not THE, finest queer destination on the planet, it is yet another great reason we gays love to live in New England. To quote one of my favorite journalistic heroes, Anthony Bourdain, "It's the good stuff." If you're like me…you drool at the thought of a visit there, a "queer-lebrity" sighting, a fantastic meal on the water, a new adventure or just a simple evening filled with happy, relaxed hotties, and healthy laughter! So, whether you're headed down for a quick trip, you happily spend the entire season in residence…or simply dream of it … I'll do my best to keep you up to date on the happenings each week, and keep you "on top" of scheduling to make the most of your stay.
What Went Down …
Whew! Independence Day Week 2014 was sizzling! (No thanks to threats of TS Arthur, which prompted cancellation of the annual Ptown parade.) The GREAT news is that the sun came out and the weekend was a complete BLAST! The "circuits" and friends also came out in full force for Ptown's first ever EPIC Beach Party, hosted on the sand, in the afternoon, by Rick Murray/Crown & Anchor, featuring décor by 3XK out of Miami, DJ Abel, and a most impressive 1,000+ glistening guests! According to Rick, plans are already underway to make next year's even better. A good bet for a future fun time. (noting calendar.)
Speaking of explosions…this past Saturday, the actual Joan Rivers was "on fire" at Town Hall, for her…believe it or not…first time EVER, performing in Provincetown. Heard afterwards…"And let me tell you, she was absolutely hilarious! Out of control! " (boldly noting the calorie count of sperm as part of her standup that night.) Fun fact: She earned her Actors' Equity card right here on the Cape in the late 1950's! Fast forward more than half a decade, and at 81, she aced two sold-out shows and a VIP reception, where she happily stood until the very last person got a photo with her. (She's so booked, she took a car in, arrived at 5p, did a run-through, a reception, 2 shows and was whisked away by 1:00 a.m., to head to the city to appear on CNN (see trending walk-off video! ), and meet with her grandson! Don't worry if you missed it…she has plans to return, and I quote Ms. Rivers saying she is "absolutely planning on coming back … and staying longer!" Thank you for stopping by, Joan. You're a true gem, and we're glad you're back! 
If you aren't yet a regular in Providence, RI's amazing drag scene, Don't Fret! This summer, The Harbor Hotel Provincetown Is bringing the Lil' Rhody fun all the way to the Tip. Haley Star, drag queen empress of Providence, made a real "Splash!" at their first ever drag brunch on Sunday–which looked like a lot of fun! Attendees remarked that it was "hysterical from start to finish" and "they had a great turnout." Their hot new (Single!!) Gay GM, Michael Dougherty, said they have decided to make it a regular weekly feature, planned for Sundays all summer! The brunch will feature Ms. Star as hostess, along with her special guests each week, (all the way) from Providence and beyond. Slated so far, are the lovely Miss LaDiva Jones, Jacqueline DiMera, Vi' Let and Jealousy Jones plus a few surprises, tba. Brunches are planned for 11a-1p Reservations are recommended, but not needed yet—they have a great new lounge space if you haven't been—and it can hold a nice crowd. See you there this Sunday!
Who's In …
At the top of the new "hot spot" list, is the long-awaited return of local favorite, Audrey Mostaghim's, Joon Bar, at 133 Commercial. I haven't been yet, but I can't wait. Boatslip's own Trampolina Glenellen was in recently, and raved, "It's fabulous, I loved it! It's the most beautiful place, and I'm so happy for Audrey!" It has reportedly been comfortably packed almost every night–and the place looks great. Joon Bar offers flatbreads, and both small and large plates—all made from scratch, and designed to pair with their amazing wine list of more than 100 labels (30 by the glass!) focusing on small-production wines…and spirits. Audrey took a moment to share, this morning, that it's "been intense, and really, really busy right out of the gate!" Reservations are recommended, but the bar is open on a first-come, first-served basis. Kudos Audrey, we'll see you there this weekend!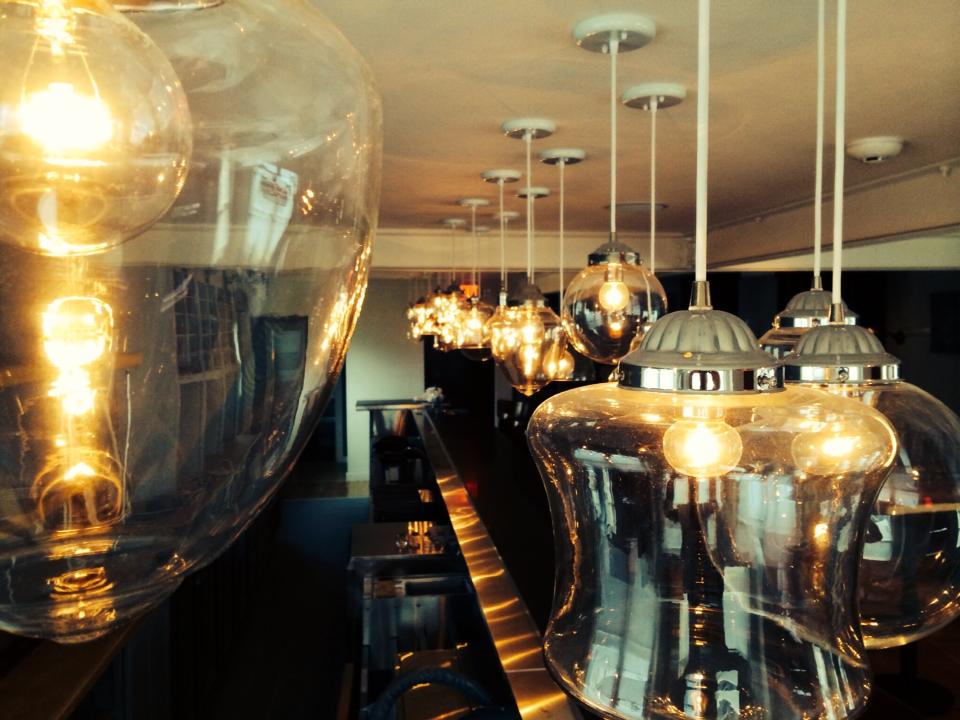 In other foodie news, and there's a LOT of newness to eat and drink in Ptown this year … not the least of which is the brand new Tin Pan Alley—across from Town Hall—which has already created a "buzz" with great reviews, fresh food, a piano bar and outdoor dining on the water. Love the design … can't wait to try it.
Brand new this season, and already a hit is the adorably adorned Kiehl's shop at 200 Commercial. Stop by and say "hi" to their cute and friendly staff, and grab yourself some after-sun moisturizer.
Speaking of skin … Local, Sean Patrick Harrington, self-described Chief Enthusiast & Oracle of Previse Skincare in Ptown, has taken on the personal challenge of climbing to the very top of Mt. Kilimanjaro, beginning 7/17 as part of a national skin care awareness campaign by the American Academy of Dermatology. Good luck Sean Patrick!
What's Up … 
If you're a John Waters fan, and in town just this weekend…hold onto your hats and call your assistant, as a change in plans may be in your forecast! Celebrating his FIFTIETH (Yes, 50th!) season enjoying Ptown, this year—the Provincetown favorite, and beloved "Sultan of Sleaze" will be gracing us to an evening with John Waters this Monday night 7/14 at Town Hall! In conjunction with a PR tour to promote his latest literary genius, Car Sick, listed at #8 on the NYT Best-Sellers list two weeks in a row,. He'll be performing a show entitled, "This Filthy World, Vol. II," including standup and some Q&A after the show. Following that, he'll even appear next door at Saki for a VIP book-signing—so bring your sharpies! ( The event is, in-part, also a fundraiser for Ptown Film Society and PAAM. Get tickets for this and more this summer at Ptown2014.com ) Full report to follow. I'm a big fan. 🙂
Literature and Pop Culture enthusiasts will also want to plan to attend the upcoming book reading and discussions of Tales of the City with the incomparable Armistead Maupin, 7/13 and 18. (Tickets still available, onlyatthecrown.com)
A few more upcoming calendar "highlighty tidbits" as I like to call them…get your tickets now for Carol Channing and Tommy Tune at the Crown & Anchor, August 7. Also coming up in town are…David Sedaris, Judy Gold, Kate Clinton, Miss Richfield, Ryan Landry's Snow White and the Seven Bottoms, Well-Strung, Gay Camp, Atomic Bombshells, Sandra Bernhard, Bruce Vilanch, Caroline Rhea, Megan Mullaly and far too many more amazing shows to list! See pages 46-53 of the Jul|Aug issue of Boston Spirit magazine, or online for a TON more offerings and ticket information.
And … Up next … Bear Week. Also at the Harbor Hotel Provincetown … a very beary "Single Mingle" Wed, 7/17 at the Cabana bar by the pool 1:30-3:30p, (pool open 9a, Cabana bar serves food and drinks from 11a – 7p each night) Getting there is easy…just look for the Funk Bus, which will transport you directly there from town center from 1p-4p. And if you enjoy eating in the "wild" be sure to check out Bear Week's newest feature, "Miss Judy's Southern Brunch Buffet" at the Top Mast Café, in Truro, this Thursday, 7/17 beginning at 10a.
Last but not least… a sidenote for planetary enthusiasts, and moon howlers … Ptown should be the perfect spot for spotting the first of three 2014 Super Moons tomorrow night!
That's all for now. Have a great week, and make the most of it.
Yours,
Jenn
If you have any good Ptown gossip, news, events or "Tip Tidbits" you think I might want to highlight, feel free to email them to me.