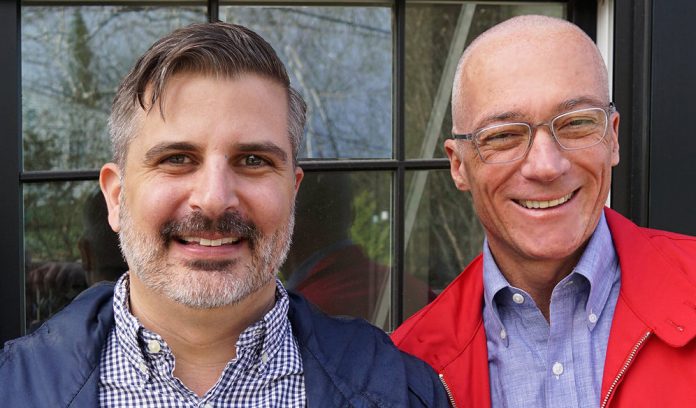 Granite State Governor Chris Sununu and the state's Executive Council appointed Doug Palardy to the state's seven-member Commission for Human Rights on February 9. The council investigates, mediates and enforces discrimination violations.
One of four cofounders of the state's first chapter of Log Cabin Republicans in 2017, Palardy owns the Great Island Inn in New Castle with his husband State Senator Dan Innis.
"Doug has been an outspoken advocate for the LGBT community in New Hampshire, and I am certain that his experiences and insights are going to be of great value to the Commission," Governor Sununu told SeaCoast Online for a February 9 report.
"My previous experience in rental housing ownership, coupled with a decade of owning several small businesses in New Hampshire, gives me a unique perspective on issues of fair housing, discrimination in the workplace, as well as public accommodations," Palardy told the Seacoast reporter.
"As a member of the LGBT community, I have particular interest in the commission's ongoing commitment to eliminating discrimination through outreach, training, research and education. I feel a duty to continue this long-standing tradition and to lead by example. I greatly look forward to serving all Granite Staters in this new capacity," Palardy said.