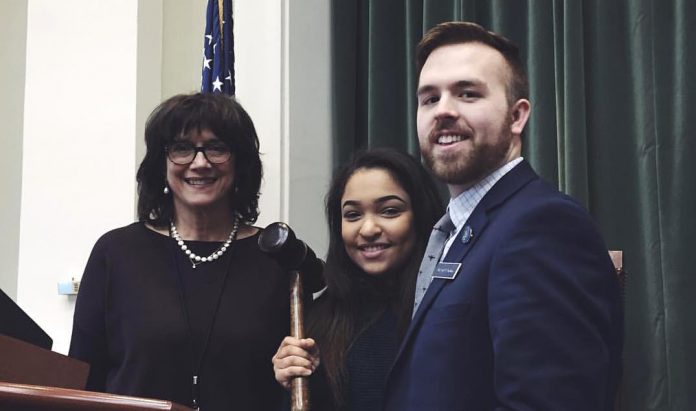 A bill to ban conversion therapy in Maine will be presented in the state's House of Representatives on February 14, according to today's "Eyes on Augusta" column in The Free Press. The bill was carried over by both the House and Senate from August 2017.
Rep. Ryan Fecteau, a Democrat from Biddeford, will present "An Act To Clarify the Scope of Practice of Certain Licensed Professionals Regarding Conversion Therapy" (LD912). The second youngest member of the Maine legislature, Fecteau is also the youngest openly gay state representative to serve in the United States.
"For me it's about ensuring that as more states take the step forward … we don't become a welcoming place for conversion therapists to practice legally as they are pushed out of states that have prohibitions," Fecteau told the Free Press, which reported that:
Fecteau said he isn't aware of anyone doing conversion treatments in Maine, but he said many survivors are afraid to speak up about it. He cited a recent report by the Williams Institute at UCLA School of Law that estimated that 20,000 LGBT youth in the US ages 13 to 17 will undergo conversion therapy from a licensed health care professional before the age of 18. It also estimated that 57,000 youth will receive the treatment from a religious or spiritual advisor.
However, Fecteau said that he did not include religious institutions in his bill because it could conflict with First Amendment religious rights. He noted that nine states have already passed laws prohibiting licensed professionals from practicing the treatment.