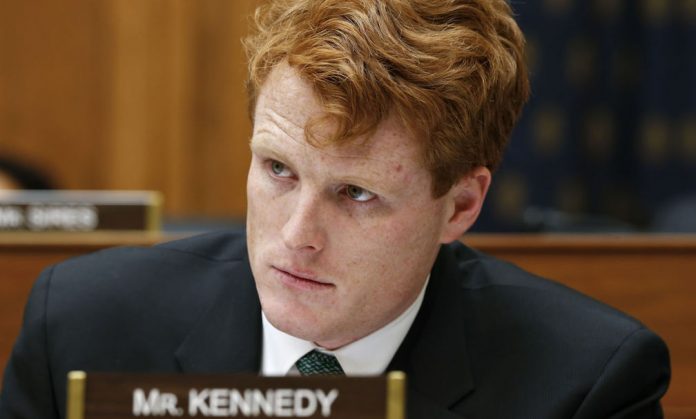 Massachusetts Congressman Joe Kennedy III, as chair of the Congressional LGBT Caucus's Transgender Equality Task Force, called for a meeting with top Trump administration civil rights officials today.
The letter raises concerns about such issues as the unconstitutional transgender military ban, the elimination of protections for transgender students and the creation of rules targeting trans health care.
"The Trump Administration has systemically targeted transgender individuals by rolling back protections for them in our schools, doctors' offices and armed forces," Congressman Kennedy writes in the letter.
"The public servants tasked in any administration with protecting civil rights serve a crucial role in the defense of fundamental freedoms of all Americans. The Congressional Transgender Equality Task Force has requested this urgent meeting to clarify the Trump Administration's official policy on civil rights and provide guidance for the thousands of Americans impacted by their failure to uphold equal protection."
The Congressman requested a response by February 23 to today's letter, which was co-signed by four other members of the Transgender Equality Task Force: Eleanor Holmes Norton of Washington, D.C., Raúl M. Grijalva of Arizona; Mike Quigley of Illinois and A. Donald McEachin of Virginia.
The meeting request was sent to the civil rights departments at the Department of State, Department of the Treasury, Department of Defense, Department of Justice, Department of Health and Human Services, Department of Housing and Urban Development, Department of Education, and Department of Homeland Security.
Click here to read the full letter.