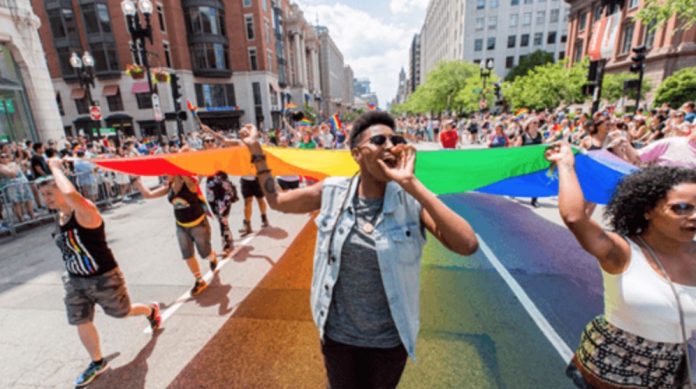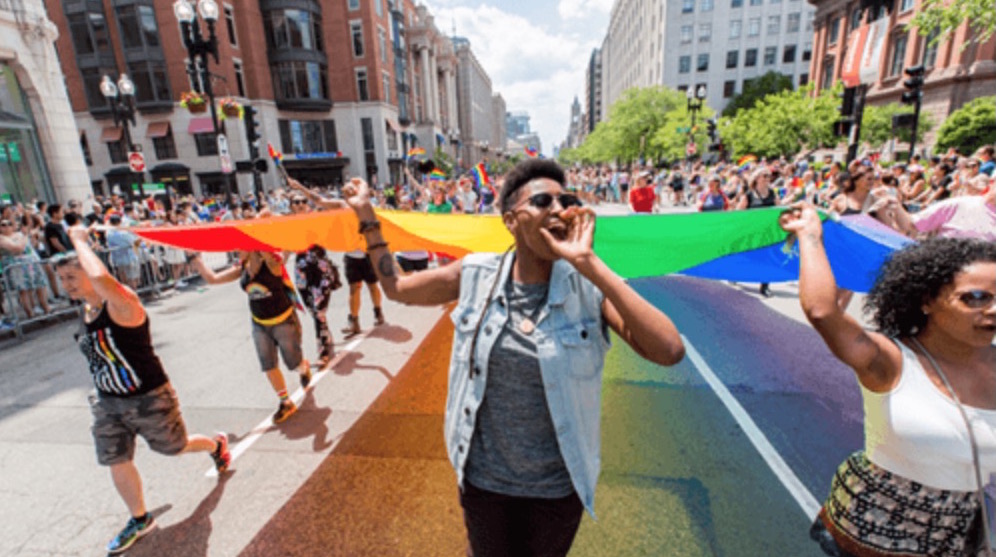 The results of the online vote are in and Boston's LGBT community has chosen the theme for its 2018 Pride: "Rainbow Resistance."
"Rainbow Resistance" focuses on the current political climate and redoubles the need for the diverse groups that encompass the LGBTQ community to stand together.
The theme will be used for all Boston Pride events throughout the year, culminating with Boston Pride Week to be held from June 1 to June 10.
"Our 2018 theme, 'Rainbow Resistance' is a call for every segment of the community to unite in the resistance against the oppression and backwards policies of the current administration in Washington, D.C., the systematic threats to communities of color and trans people in the country and the potential repeal of trans equality legislation in Massachusetts," says Boston Pride President Sylvain Bruni.
"Rainbow Resistance" amplifies Boston Pride's commitment to promote community engagement and inclusivity while striving for visibility and respect in unity.
Boston Pride Week 2018 will kick-off with the Pride flag-raising on City Hall Plaza on Friday, June 1, and continues with events throughout the week, concluding with the annual Boston Pride Parade and Festival on Saturday, June 9, and the Pride block parties on Sunday, June 10, in the Back Bay and Jamaica Plain.
The social media hashtags for the 2018 Boston Pride celebration will be #WickedProud and #RainbowResistance.
Boston Pride produces events and activities to achieve inclusivity, equality, respect and awareness in Greater Boston and beyond. Fostering diversity, unity, visibility and dignity, Boston Pride aims to educate, communicate and advocate by building and strengthening community connections.