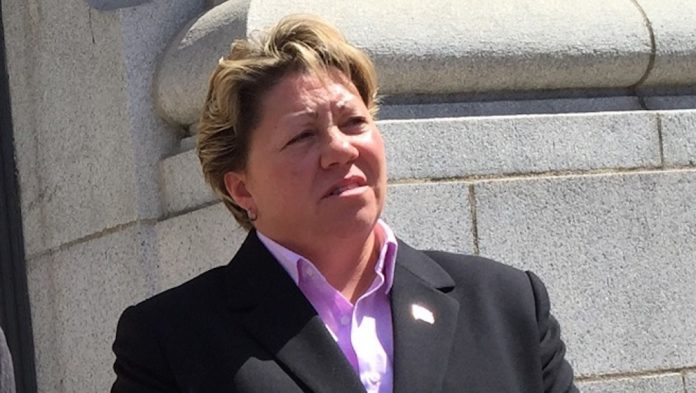 "Sticks and stones may break some bones, but harassment can hurt forever."
These are the opening words in the federal appeals court ruling that upheld a 2016 lower court jury decision in favor of Providence firefighter Lori Franchina — a lesbian who endured pervasive harassment and retaliation by fellow firefighters and the city's failure to take prompt and appropriate action addressing her complaints, according to a January 25 Providence Journal report.
In a January 26 article, The Advocate reported:
A jury in 2016 found that the Providence, R.I., Fire Department had discriminated against Franchina because of her gender and sexual orientation and that the city failed to address the problem, and awarded her a six-figure sum. In a Thursday ruling affirming the decision, Judge Ojetta Rogeriee Thompson of the U.S. Court of Appeals for the First Circuit, writing for a three-judge panel of the court, detailed the treatment Franchina endured:
"'Cunt,' 'bitch,' 'lesbo': all are but a smattering of the vile verbal assaults the plaintiff in this gender discrimination case, Lori Franchina, a former lieutenant firefighter, was regularly subjected to by members of the Providence Fire Department ('the Department'). She was also spit on, shoved, and — in one particularly horrifying incident — had the blood and brain matter of a suicide-attempt victim flung at her by a member of her own team." …
This finding is particularly important, according to several civil rights groups. The groups, GLBTQ Legal Advocates and Defenders, the National Center for Lesbian Rights, Lambda Legal, and the American Civil Liberties Union, had filed a friend-of-the-court brief "arguing that it is time for all the federal circuits to recognize that under a correct analysis of existing Title VII principles, sexual orientation discrimination is sex discrimination under that law," they noted in a press release today.
Along with upholding the lower court's ruling, the federal court also upheld Fanchina's monetary award of approximately $700,000 on top of her legal fees. A spokesperson from the Providence mayor's office said the city would not appeal the case any further, according to the Providence Journal.