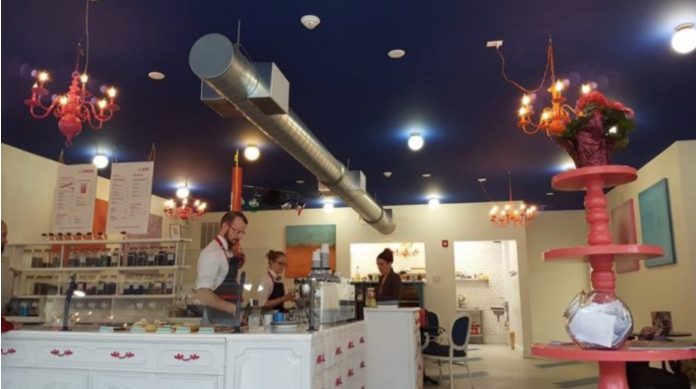 A little café in New Hampshire's smallest town is spreading some big, queer holiday cheer this year.
Last night, the Teatotaller Café in Somersworth brought in a crowd of all ages for a Holiday Drag show. The performance was geared for kids and grown-ups alike with a bingo game running concurrently with a line-up featuring Seacoast drag personalities Regan White, RitaFluxx, Mad Madam and Buffy Halliwell.
"Being able to host sober, all ages LGBT events like Drag Bingo or our feminist reading hour for children is filling a real gap for us and our community. Teatotaller hopes to be an outlet to meet, to engage, and to be stimulated by the new and the wild — and these events are opportunities to do just that," manager Palana Belken said in a SeacoastOnline report, which went on to report:
The company is no stranger to taking a stand on social justice issues, including its billboard on West High St. that was celebrated by queer voices across the country this past summer, as well as their recent statement in support of the transgender nondiscrimination bill set to work its way though New Hampshire's Legislature this winter.
Up and coming at Teatotaller includes "Ask A Trans Person Anything," a moderated community discussion featuring an all trans-identified panel on January 11, 2018.