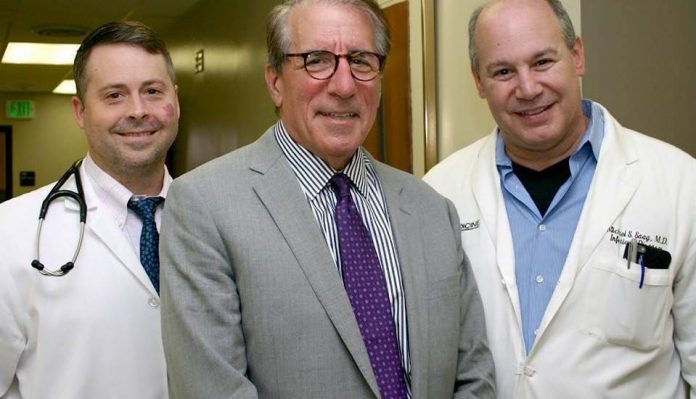 The Boston Globe reported Friday that a prominent doctor formerly in charge of Fenway Health's education and training division had been accused of multiple incidents of sexual harassment and bullying employees since 2013 before Fenway forced him to resign in March of this year.
According to the Globe report:
The Boston medical institution, known for its pioneering care and advocacy for patients in the gay community, paid an outside law firm twice in the last four years to investigate allegations made against the doctor, Harvey J. Makadon, according to the sources. The second time, in 2015, chief executive Stephen Boswell ignored the lawyers' recommendation to fire Makadon, and failed to report the matter to the board of directors, according to three people who work for Fenway and an internal document compiled by some employees to summarize events related to Makadon.
Fenway last year paid a former male employee $75,000 to settle allegations that Makadon had sexually harassed and bullied him, according to the three people and one former employee who knows the man. But the board did not learn of the settlement until January 2017, employees said and Fenway officials confirmed.
Fenway Health CEO Stephen Boswell responded to the Globe report with the following statement:
With the benefit of hindsight, it is clear to me that more timely and direct action on this situation was warranted. If my actions in this matter sent an inadvertent message to the Fenway Health community that this behavior will be tolerated, I am sorry. I am confident that, working closely with the Board of Directors, we have taken the steps necessary to assure that this situation will not repeat itself.
According to a Fenway Health press release, issued yesterday:
The concerns raised regarding Dr. Makadon were fully investigated by Fenway Health's leadership, including having specific discussions with team members and Dr. Makadon about the complaints, hiring an outside law firm to provide counsel and guidance on this matter, establishing a course of action that included training and workplace coaching to Dr. Makadon, and reassigning his administrative responsibilities. It is important to make clear that Dr. Makadon's responsibilities at Fenway Health involved solely research and never included physician-patient relationships.
When the Board of Directors first learned about the concerns regarding Dr. Makadon in early 2017, it took prompt and appropriate action to address the matter. While we cannot comment on specific personnel matters, we believe our actions with respect to this matter have stayed true to our values and mission. Dr. Makadon's relationship with Fenway Health ended in April 2017, and he is no longer affiliated with our organization. …
The staff of Fenway Health deserves a workplace that is based on respectful and fair behavior toward all. While we believe that our workplace culture is positive and supportive, our review has led us to take specific steps to ensure we live up to that commitment, every day, and to maintain a strong and unwavering focus on fostering a positive workplace environment going forward.
For his part, Makadon said in a prepared statement, "Any allegation that my behavior at Fenway was sexually abusive in any way is completely untrue."