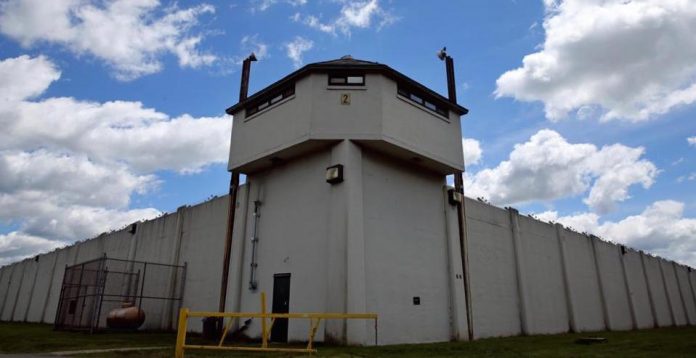 A 52-year-old transgender woman inmate in the men's facility at MCI-Norfolk filed a lawsuit the US District Court in Boston on November 15 requesting transfer to the women's facility at MCI-Framingham.
The inmate, who has been receiving hormone therapy for 40 years, and is identified in the lawsuit as Jane Doe, says she is routinely taunted, groped and otherwise harassed by male inmates and guards in the men's facility because she identifies as a woman.
According to a November 16 Boston Globe report, Doe is being "forced to live, sleep, shower, and use the bathroom with male inmates at MCI-Norfolk, where male correctional officers strip-search her and refer to her and other transgender prisoners as 'wannabe women.'"
Doe was incarcerated in October 2016 for a drug crime. The Globe report notes two previous convictions on her record—for indecent assault and battery, both listed by the Sex Offender Registry Board in 1992 and 1995. Both cases were related to prostitution; the first resulted from Doe unwittingly touching the genitals of a police officer, and the second was dismissed and should not be listed at all, says Jennifer L. Levi, director of the Transgender Rights Project at GLBTQ Legal Advocates & Defenders.
According to the Globe report:
In prison, the lawsuit says, the inmate has been subjected to constant humiliation. When she was strip-searched during a five-day lockdown in June, the lawsuit says, male guards forced her to stand, cuffed and naked for 30 minutes, in front of the open door to her cell, exposing her body to at least a dozen male prisoners who gawked and made crude sexual remarks about her breasts.
When the inmate showers, the lawsuit says, male prisoners crowd into the bathroom to watch, making her terrified of being attacked.
Transgender prisoners are highly vulnerable to sexual assault, federal data show. A survey conducted in 2011 and 2012 by the Bureau of Justice Statistics found that about 30 percent of transgender prisoners reported being sexually victimized by other inmates or guards — 10 times the rate for the general prison population.
The survey estimated there are 3,200 transgender inmates in state and federal prisons and 1,700 in local jails. In Massachusetts, 36 prisoners have been diagnosed with gender dysphoria.
The guidelines for federal prisons state that transgender prisoners cannot be housed based on their anatomy alone but must be evaluated on a case-by-case basis, and prison officials must give "serious consideration" to where inmates believe they will be safest. But advocates say that most state and local prisons have not adopted those rules and that transgender people are almost always placed in prisons according to their genitals.
"In 2017, it is a total shame that this state — with so much broader policy recognizing the humanity of transgender people — doesn't recognize that humanity in our correction system," Levi told the Globe. "They're serving time for underlying offenses, but they're not supposed to be punished for being transgender. That's wrong."