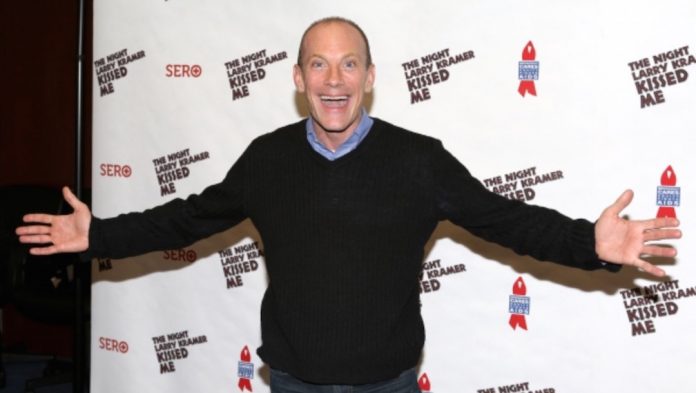 The Provincetown Theater has just announced a new artistic director, and the name is … (drumroll, please): Obie Award-winning playwright/performer ("The Night Larry Kramer Kissed Me") David Drake!
"Beginning in 2010, David Drake has built a wonderfully successful relationship with our theater community, staging shows for us as a freelance director," David Wilson, the theater's board president, told Broadway World on November 27, which went on to report:
"That Provincetown is internationally acknowledged as the birthplace of American drama," Drake says, "it is a great and humbling honor to be asked to lead the Provincetown Theater into the 21st century. I love this community, this history, and this theater. Having directed three classics there, as well as three world premieres, I look forward to the full-time position of shaping and shepherding a mission that revitalizes great plays for our community and our times, as well as taking real steps toward securing funding in order to begin nurturing and developing the great American plays of the future."
With a roster of five productions slated for the coming year, the Provincetown Theater's 2018 season will open May 17th with Drake directing a robust revival of Kaufman & Hart's Pulitzer Prize-winning comedy "You Can't Take It with You."
According to the Cape Cod Times:
Officially starting April 1, Drake replaces Tristan DiVincenzo, a technical director who two years ago became the theater's first artistic director in a decade. Friday was DiVincenzo's last day after what Wilson said was a mutually agreed upon resignation. While "grateful" for DiVincenzo's "terrific" work, Wilson said board members are excited by "the fresh, caring and creative vision that David is bringing to take us into the future."
The staff change comes after the board was unable to pay the theater's bills, and had to cancel planned productions of "A Christmas Carol" — due to open last weekend — and a New Year's gala. Spring-to-fall shows of "Salome" and "Frankenstein" had been what [the theater's previous artist director] DiVincenzo described as successes artistically but not financially, so officials have started raising funds to finish paying summer actors and crew members, and to cover expenses through spring.They are also seeking underwriters for 2018 shows so they won't have to rely on ticket sales.
Wilson, who became board president in July, has been encouraged by already getting pledges for nearly one-third of the $50,000 fundraising goal.