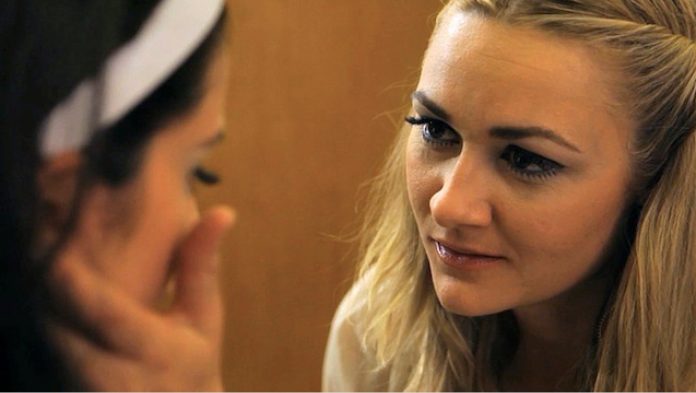 Nearly 20 shorts and three features make up this year's LGBTQ sidebar of FLICKERS: Rhode Island International Film Festival, celebrating its 21st year, August 8–13 at various venues in Providence, Rhode Island.
The three features are "Prom King, 2010," directed by Christopher Schaap, about a New York college student Charlie whose romantic notions of love learned from Hollywood movies are at odds with his reality of "icky online encounters, seedy back-rooms, and the unexpected tears of cute freshmen who aren't 'really out.'" From Canada is "Écartée" ("Split"), directed by Lawrence Côté-Collins, about a woman's documentary film project that is threatened when she falls for the girlfriend of the ex-con she's been filming. Paddy Quinn—who's originally from Pawtucket, Rhode Island and  a 2008 Boston College graduate—makes his feature directing debut with "High Low Forty," about long estranged brothers who reconnect along a road-trip home to say goodbye to their hardened father on his deathbed.
The RIIFF expands it annual LGBTQ Film Symposium, first introduced in 2015. The LGBTQ Film Festival Summit will include panel discussions with LGBTQ Film Festival programmers, media personnel and distributors from throughout the East Coast. The Summit will explore strategies of how to better integrate LGBTQ films into the mainstream culture and reach a wider audience.
For more, go to www.film-festival.org.