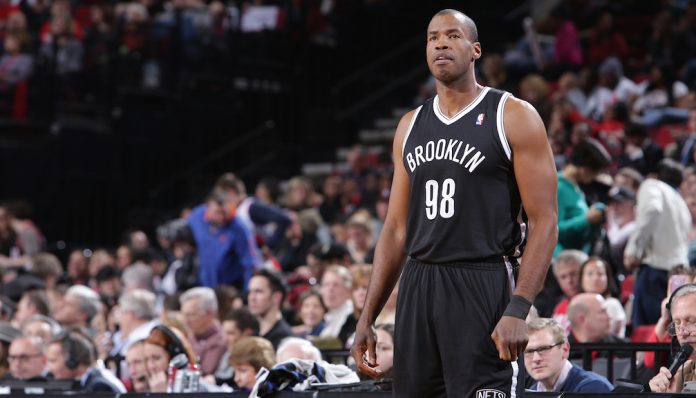 The Connecticut Sun and special guest NBA star Jason Collins invite the LGBTQ community and allies to join the team in celebrating diversity and equality at a special Pride Night game.
On Saturday, June 10, the team is hosting Pride Night at the Mohegan Sun Arena when the players take the court with the visiting Atlanta Dream. The game starts at 7 p.m.
Collins, the former NBA star and current NBA Cares Ambassador, will address the crowd at halftime. A 13-year NBA veteran, Collins became the first openly gay athlete to play in any of the four major North American professional sports leagues after he came out in 2013.
"The WNBA has always represented diversity and inclusion," said the team's Vice President of Sports Amber Cox. "Our fans embody every segment of the population and come together 17 nights a summer based on a common passion—the Connecticut Sun. Our goal will always be to ensure that every person who enters Mohegan Sun Arena—no matter race, gender or sexual orientation—feels welcome. We're thrilled to have Jason join us and are proud to partner with OutCT, an organization that is doing tremendous work on behalf of equality in our community."
Sun fans will have the opportunity to celebrate Pride Night in a variety of ways through special ticket packages, which include game tickets, limited edition Sun Pride t-shirts and a postgame pool party on the Mohegan Sun Deck. The pool party also features appearances by members of the Sun roster as well as Collins, all available for photos and autographs at the exclusive event. Purchase tickets at www.bitly.com/sunpride17 and entering code OUTCT.
A portion of all ticket packages sold will go toward funding OutCT's after-school programs. These programs provide monthly meeting space where LGBTQ youth can gather, socialize, network, have discussions and build peer support.
In 2017 Collins was appointed co-chair of the President's Council on Fitness, Sports and Nutrition, which works to motivate Americans to adopt a healthy lifestyle via physical activity and nutrition. Since retiring from playing, Collins has become a NBA Global Ambassador, spreading goodwill on behalf of the NBA with its players, community and corporate partners.
For more on the Connecticut Sun, visit http://sun.wnba.com.