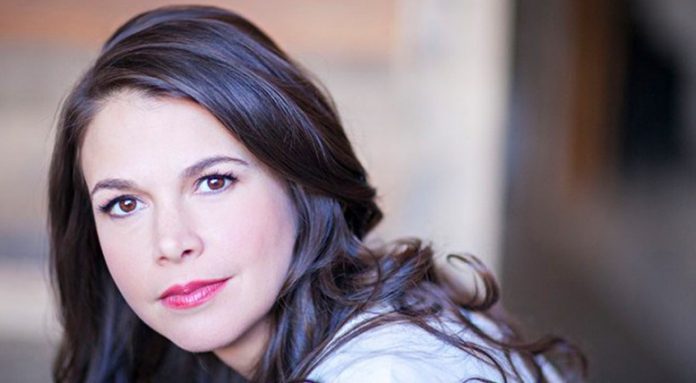 Put together two-time Tony winner Sutton Foster and the Boston Gay Men's Chorus and "Anything Goes"!
Which is exactly what's bound to take place on Sunday June 4, 2017 at 3 p.m. in Boston Symphony Hall for the BGMC's 35th anniversary/Boston Pride concert.
The BGMC is celebrating its 35th Anniversary with 175 singers on stage, a 20 piece orchestra and special guest Foster. The repertoire includes a few ditties from "Anything Goes," a new commission from Gwyneth Walker, plus a mashup medley of eleven songs from five of Leonard Bernstein's best known works as part of the worldwide Bernstein Centennial celebration, a medley of the Massachusetts-born composer's work, including selections from "West Side Story," "On the Town," and "Candide."
"We're so excited to celebrate this milestone anniversary at Symphony Hall with Sutton Foster, whose talent and charisma are boundless. As the title indicates, it'll be a show with filled with spirit and surprises," said Reuben M. Reynolds, III, BGMC music director. "After 35 years, 'Anything Goes,' indeed. But what has never changed—and will never change—is our commitment to creating musical experiences that inspire change, build community and celebrate difference."
For tickets and more information, visit the BGMC event webpage or call (617) 542-SING.