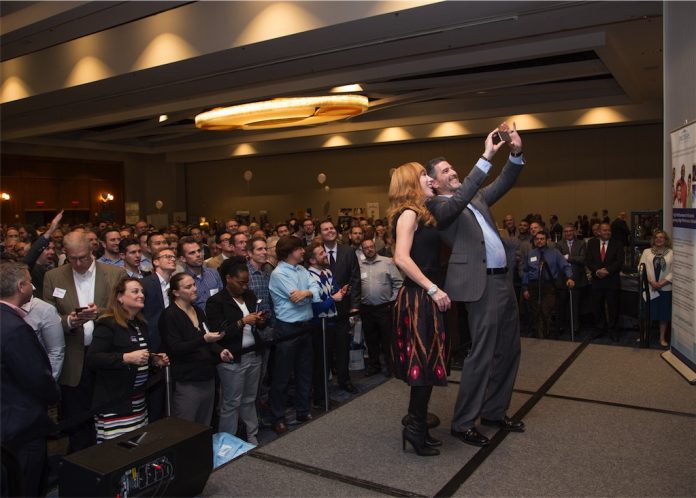 Marriott Boston Copley Place | Boston | April 26, 2017 | photos Jessica Kirschner
Featured speaker Kathy Griffin wowed a crowd of more than 1,200 LGBT professionals and friends at Boston Spirit's 11th annual LGBT Executive Networking Night. The April 26, 2017 event packed the big ballroom at Boston's Marriott Copley Place. With candor, grace, and a little raunch, Griffin's remarks were witty, sharp and spot on as she gave her talk and led a Q&A that covered everything from political and personal survival tips in the Trump era and business insight from her own powerhouse career for entrepreneurs of every stripe. She even touched on local news and culture.
Meanwhile, more than 45 exhibitors (many hiring) mixed and mingled with attendees at Boston Spirit's annual night of networking, socializing, food tasting (gratis local culinary entrepreneurs), and seminars led by some of the region's most prominent business experts in their fields—the largest networking night in new England for LGBT professionals.