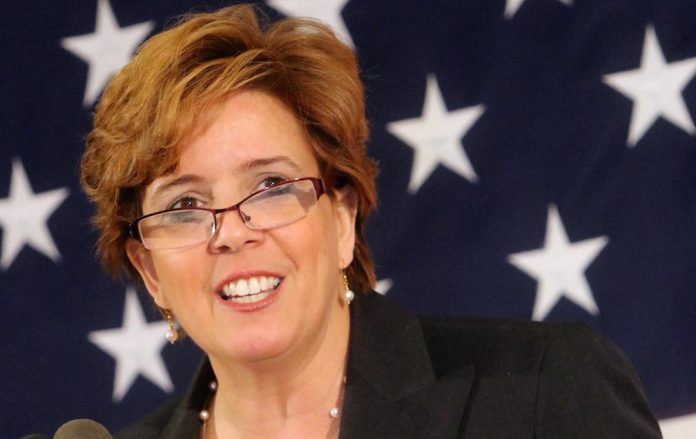 (Editor's note: These news briefs — and more from all New England States — appear in the March/April 2017 print edition of Boston Spirit magazine. Subscribe for free today.)
Portsmouth City Council unanimously supports LGBT rights
The Portsmouth City Council unanimously voted to support state equal rights legislation for transgender Granite State residents as well as the banning of conversion therapy for minors.
According to SeacoastOnline, the motion was made by Assistant Mayor Jim Splaine to support the legislation, which is still being crafted. "New Hampshire has been a long leader in supporting equality for our citizens," Splaine said at the meeting. "Portsmouth has been a longtime leader in supporting equality for our citizens."
Splaine acknowledged that the state legislature has rejected similar bills but affirmed that the show of support from Portsmouth should help move the legislation forward this time.
Portsmouth Mayor Jack Blalock praised the motion during the meeting. "I feel strongly that we should support this motion," Blalock said.
Departing chair calls for GOP to accept marriage equality
At her last annual meeting of the Republican State Committee, outgoing Chairwoman Jennifer Horn of Nashua called for her state's party to make "two promises," according a the New Hampshire Union Leader. First, she asked them to reaffirm their opposition to abortion. And second, she surprised many by calling for an end to the party's platform against same-sex marriage.
"We must put an end to be a party that actively works to deny rights to a small group of people based on who we are," Horn told the crowded room. "We are the party of equal rights for all, so let's remove the language that is against the right for all people to marry."
A few dozen people stood to applaud Horn's plea for inclusivity among the 368 in attendance; according to the Union Leader there was also a smattering of boos.
School boards adopt trans-friendly policy
The Gilford school board became the second district in the Lakes Region area to adopt a policy that prevents discrimination against transgender and gender nonconforming students, according to the Laconia Daily Sun.
At a full meeting of the school board, the policy sailed through a second reading without discussion. Plus the board also updated sex discrimination guidelines detailed in the 1972 education law referred to as Title IX to protect transgender students.
According to the Sun report, "While passing similar policies in New Hampshire has proven controversial for many school districts, in Gilford and at the Shaker Regional School District, where the policy was passed in 2015, there hasn't been any public hue and cry."
The policy provides regulations that let students use the bathroom "that corresponds to the gender identity consistently asserted at school." Students also have the right to be addressed by the pronoun they identify with but are not required to change this in their official records. The school district must evaluate students' locker room access on a case-by-case basis, provide equal access to physical education classes and ensure any need for a student's increased privacy. All students also have the right to dress according to their gender identity, and schools cannot adopt dress codes that restrict clothing on the basis of gender.
State education pick grilled over conversion therapy
The Concord Monitor reported conversion was among the issues in dispute during a tense public hearing "that lasted well into the State House's closing hours" in early February. The purpose of the hearing was to review Republican Gov. Chris Sununu's "unorthodox pick of to lead the state's department of education," former state representative Frank Edelblut.
According to the Monitor, Edelblut was asked "to explain why he had testified against a bill that would have banned so-called conversion therapy, which purports help make gay people become straight.
"Edelblut said he hadn't been testifying for or against conversion therapy, but that he had simply questioned the scientific studies cited in the bill.
"'I believe that I may have referred to the underlying support for that position as being unsubstantiated,' he said.
"Conversion therapy has been disavowed and is considered potentially harmful by basically all major professional mental health organizations in the country." [x]