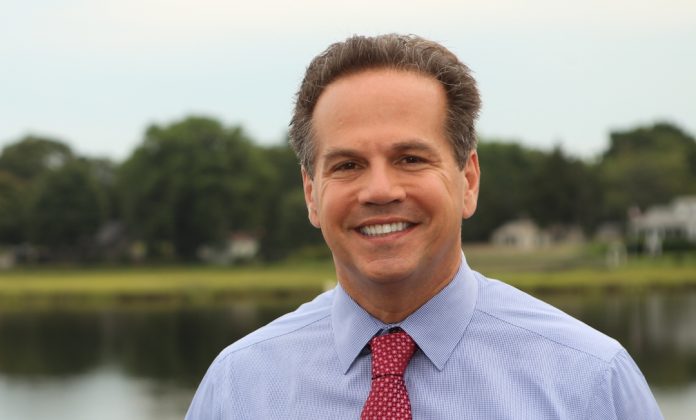 Rhode Island Congressmen Jim Langevin and David Cicilline. co-chair of the LGBT Equality Caucus, believe that President Trump should face a crowd that includes ethnic minorities, LGBT people, undocumented immigrants, the disabled and other members of the U.S. population when he addresses a joint session of Congress for the first time on February 28.
According to a press release from Rep. Cicilline's office, Langevin and Cicilline have joined Reps. Jared Polis of Colorado, Judy Chu of California, Cedric Richmond of Louisiana and Michelle Lujan Grisham of New Mexico in sending a letter to their fellow Congressmen.
The letter asks their colleagues "to celebrate diversity and inclusion" at the president's joint-session address. "Members of Congress are encouraged to invite someone who has, despite discrimination, made a positive impact on his or her community, exemplifying the ideals of our great nation," notes the release.
"It is our hope that their presence in the House Gallery will remind President Trump that he is not the arbiter of patriotism. This country belongs to all of us, and his rhetoric of intolerance will not stand," says the letter.
The letter also expresses serious concerns over President Trump's history of divisive rhetoric targeting and alienating women, the LGBTQ community, immigrants, people of color, people with disabilities, and people of differing faiths.
"President Trump's campaign for the presidency has left millions of American fearful of what his Administration will mean for their families and their communities," said Cicilline.
"Unfortunately, his first decisions as President, including selecting advisors, picking a Cabinet, and signing divisive and potentially unconstitutional executive orders, have done nothing to reassure the American people that his Administration intends to respect our nation's commitment to diversity and equal rights for all. Our nation's strength lies in its ability to accept and celebrate the differences among us, and it is my hope that our guests remind the President that, no matter what, we will always stay true to our fundamental values," Cicilline said.