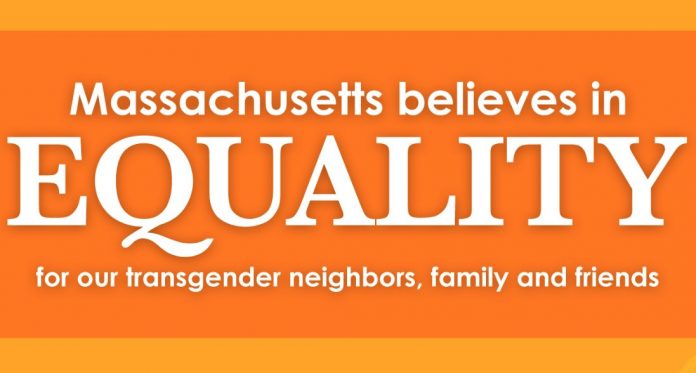 The Trump White House's decision to rescind federal nondiscrimination protections for transgender students will have no impact on Massachusetts public schools, says Freedom Massachusetts.
Massachusetts is one of five New England States with such protections. New England states with protections include Maine, Vermont, Rhode Island, and Connecticut. And the sixth New England state, New Hampshire, is working to ensure similar protections.
According to February 22 Freedom Massachusetts press release, "Fourteen states, including Massachusetts, already have policies in place that affirm the rights of transgender students in schools. … Federal laws that are used to protect transgender students have not changed, and school districts across the country must still comply with the law."
"As the federal government rolls back its efforts to protect transgender youth from discrimination, it's more important than ever that the Commonwealth already has these nondiscrimination protections in place under state law," said Kasey Suffredini, co-chair of the successful bipartisan campaign to update Massachusetts' laws in 2016 to include comprehensive nondiscrimination protections for transgender residents and visitors.
"The administration's announcement has no impact on the Commonwealth's laws protecting students from discrimination in schools, under which schools have been successfully balancing the needs of all students for years, ensuring that transgender students – who already face exponentially higher levels of bullying and harassment than their peers – can participate fully and succeed in school just like their non-transgender peers," Suffredini said. "As always, Massachusetts is and remains a beacon of liberty and fairness, a point of local pride that matters more now than ever."
"Here in Massachusetts we have seen, first hand, the successful implementation of trans-inclusive policies in our public schools," said Mason Dunn, co-chair of Freedom Massachusetts and executive director of the Massachusetts Transgender Political Coalition (MTPC), the statewide organization dedicated to ending oppression and discrimination on the basis of gender identity and gender expression.
"The 2011 DESE guidance, and its implementation, made it clear that open and affirming policies for transgender students is simply good educational practice. Today's federal withdrawal of guidance is sadly a departure from what many of the nation's educators, school administrators, health professionals, and students know to be true: that access to affirming schools is a matter of safety, health, and wellness for transgender youth," Dunn said.
"We will not stop advocating for the rights and dignity of transgender youth or students, regardless of this administration's failure to prioritize the needs of our community."