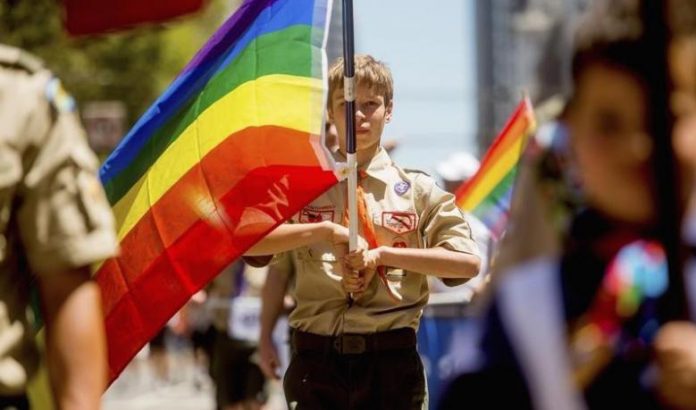 Transgender children identifying as boys are now allowed to enroll in the Boy Scouts of America and in the Cub Scouts too. Scouts officials made this announcement on January 30. In an official statement, the Scouts also promised that its local councils will "help find units that can provide for the best interest of the child."
"Starting today, we will accept and register youth in the Cub and Boy Scout programs based on the gender identity indicated on the application," states the release.
In accepting transgender members into its organization, the Boy Scouts joins the Girl Scouts of America, which has already been doing so on a case-by-case basis for years.
''For more than 100 years,'' read the statement,''the Boy Scouts of America, along with schools, youth sports, and other youth organizations, have ultimately deferred to the information on an individual's birth certificate to determine eligibility for our single-gender programs. However, that approach is no longer sufficient as communities and state laws are interpreting gender identity differently, and these laws vary widely from state to state.''
The Boy Scouts of America lifted its ban on gay troop leaders and employees in July 2015 after officially welcoming openly gay youths as Scouts in 2015. Interestingly, the Trump administration's nominee for Secretary of State Rex Tillerson, who served as Scouts national president from 2010 to 2012, lobbied the Scouts on behalf of gay youths, troop leaders and employees. In a speech at the May 2013 National Annual Meeting of the BSA, Tillerson stated, "No youth may be denied membership in the Boy Scouts of America on the basis of sexual orientation or preference alone."
Zack Wahls, cofounder of Scouts for Equality, said, "This is another historic day for the Boy Scouts of America. The decision to allow transgender boys to participate in the Cub Scouts and the Boy Scouts is an important step forward for this American institution. … We are also proud of the Boy Scouts for deciding to do the right thing.''