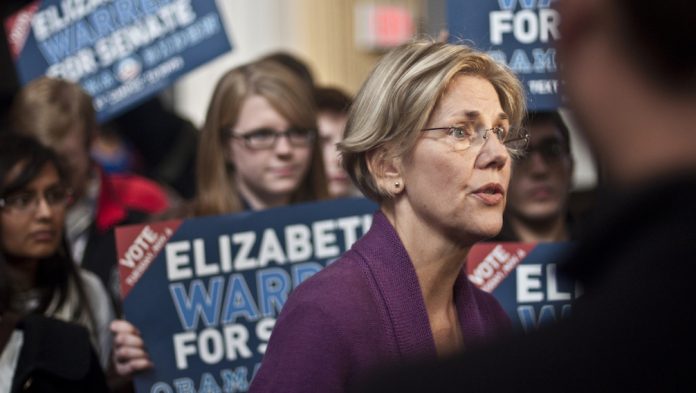 Its organizers want you to know that the Boston Women's March for America on Saturday, January 21, is for everyone. Women, immigrants, people of color, people who identify as LGBTQIA, "all of us."
And according to the Boston Globe, "Count US Senator Elizabeth Warren and Attorney General Maura Healey among the female leaders who will address the Boston Women's March for America next Saturday — along with hizzoner, Boston Mayor Martin J. Walsh."
This "massive demonstration aimed at incoming President Donald Trump," says the Globe, will take place in some 300 cities worldwide from Washington, D.C. to San Francisco, Tokyo to Bogotá, with more than 500,000 pledged to participate.
According to an official statement from Boston March organizers:
Our goal is that on the day after the Inauguration, people from Massachusetts and hundreds of thousands of Americans from other cities, towns and schools across the nation will march together. …
On January 21, 2017, we will unite in downtown Boston to march in solidarity with communities most affected by the hate, intolerance and acts of violence being perpetrated throughout the nation—among many are communities of women, immigrants, people of color and people who identify as LGBTQIA. Together, we will send a message to our leaders and the world that the United States of America stands for values of human dignity, equal rights and freedom from discrimination. Ours is a peaceful, nonpartisan march.
In Boston, activities takes place from 11 a.m. to 3 p.m., starting at the corner of Beacon and Charles streets, where Warren, Healey, Walsh and others will speak. At noon there will be a People's Oath and Call to March. Then the March itself will take place from 12:30 to 2 p.m. followed by a community-building gathering from 2 to 3 p.m. For details, go to bostonwomensmarchforamerica.org or send an email to boston@wmfa2017.org.
And in Providence, the RI Women's Solidarity Rally, the Rhode Island chapter of the March, takes place from 1 to 3 p.m. on the South Lawn of the state house. For details go to riwomensmarch.com or call (401) 837-6341.