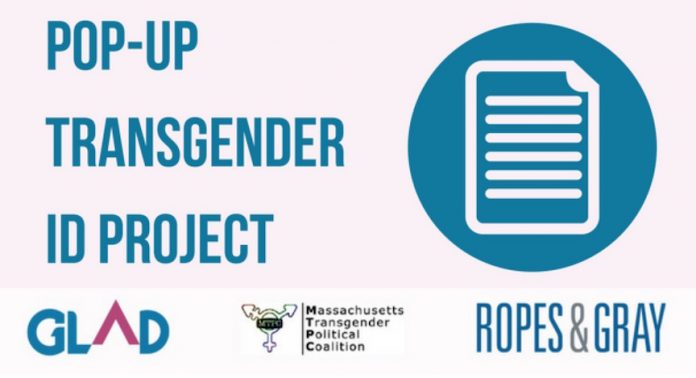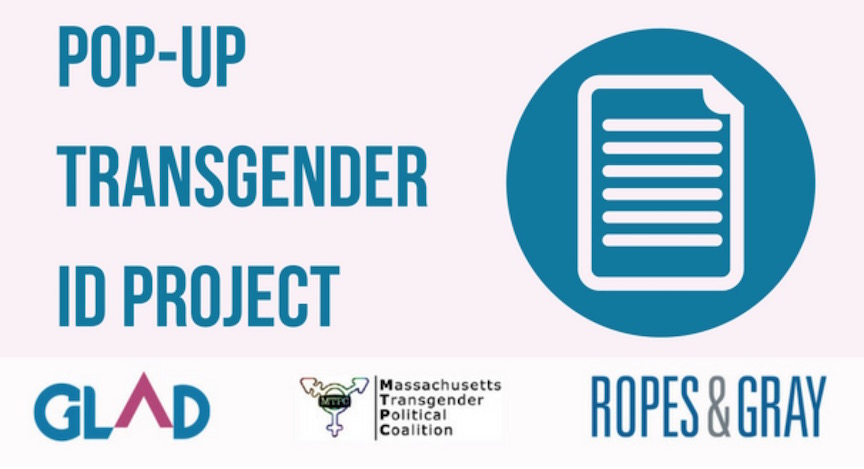 "For transgender people, having accurate identification not only facilitates everyday interactions, but also safeguards their right to be treated fairly in the eyes of law enforcement and authority figures, something that is of utmost importance in today's social and political climate."
So acknowledged Mason Dunn, executive director of the Massachusetts Transgender Political Coalition, in a press release today announcing the MTPC's partnership with GLAD and the global law firm Ropes & Gray to launch an new program offering legal guidance and representation to transgender people throughout new New England.
The program is designed to help transgender people completing legal name changes and updating identity documentation including social security cards, U.S. passports, driver's licenses or state identification cards, and birth certificates issued in New England.
According to GLAD:
"Our partnership provides a critical legal service and practical resource to the transgender community free of charge," said Ropes & Gray tax partner Kat Gregor, who, with mergers & acquisitions partner Jane Goldstein, is supervising the firm's effort. "Our team recognizes how important it is for transgender individuals to quickly resolve documentation questions."
"Accurate identity documents are critical for the safety and dignity of transgender people," said Jennifer Levi, director of GLAD's Transgender Rights Project. "This project allows us to quickly and efficiently provide immediate support to people who need it. We're grateful to Ropes & Gray for stepping up."
Ropes & Gray attorneys working on the Transgender ID Program may also be able to provide guidance with respect to updating other forms of identification, as well as personal and commercial documents (including birth certificates issued outside of New England), to reflect proper name and gender. …
Transgender individuals seeking to update their legal names and gender designations on federal and state documents can receive free legal representation through this program. To sign up, visit glad.org/ID, call GLAD Answers at 1-800-455-GLAD, or send an email to gladanswers@glad.org. Financial assistance for government filing fees may also be available. …
Ropes & Gray is one of the world's premier law firms, with more than 1,200 lawyers and legal professionals serving clients in major centers of business, finance, technology and government.
The firm has offices in Boston, New York, Washington, D.C., Chicago, San Francisco, Silicon Valley, London, Hong Kong, Shanghai, Tokyo and Seoul, and has consistently been recognized for its leading practices in many areas, including private equity, M&A, life sciences, health care, finance, investment management, hedge funds, tax, intellectual property, securities litigation, government enforcement, and privacy & data security.
Through strategic litigation, public policy advocacy, and education, GLBTQ Legal Advocates & Defenders (GLAD) works in New England and nationally to create a just society free of discrimination based on gender identity and expression, HIV status, and sexual orientation. For more, go to www.glad.org.
Founded in 2001, the Massachusetts Transgender Political Coalition (MTPC) is dedicated to ending discrimination on the basis of gender identity and expression. The organization works to educate the public about transgender identities, advocates in state and local governments and encourages empowerment of community members through collective action. For more, go to www.masstpc.org.