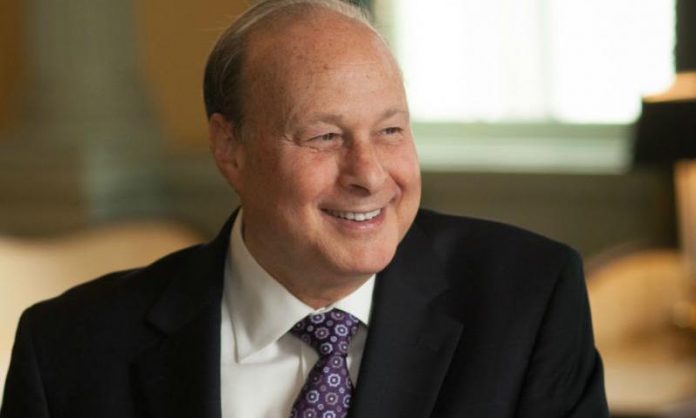 Congratulations are in order for Massachusetts Senate President Stanley Rosenberg and his longtime partner Bryon Hefner. The two officials tied the knot in a private ceremony in Cambridge on September 6. Rosenberg's office put out the public word early this week, and according to a September 9 report on the WGBH News website:
As the first openly gay leader of a Legislative chamber in Massachusetts, Rosenberg is the first to take advantage of same-sex couples' right to marry first established in the Commonwealth in 2004. First elected to the Senate in 1991, the Amherst Democrat took over the Senate gavel in 2015 after serving as majority leader under former Senate President Therese Murray.
Rosenberg, 66, proposed to Hefner, 29, in February of 2015. The couple has been together since 2008. Hefner is a special assistant to Alan Klein, president of the Robert F. Kennedy Children's Action Corps, and worked previously as an account executive at Regan Communications Group and as a State House aide.
A March 2015 Boston Globe story reported that Lt. Gov. Karyn Polito was to have officiated the couple's nuptials." In February 2015, "the pair danced to Ed Sheeran's 'Thinking Out Loud' before Rosenberg gave a monogrammed handkerchief to Hefner as a proposal gift," according to the State House News Service.
We at Boston Spirit extend our heartfelt congratulations to the happy couple.