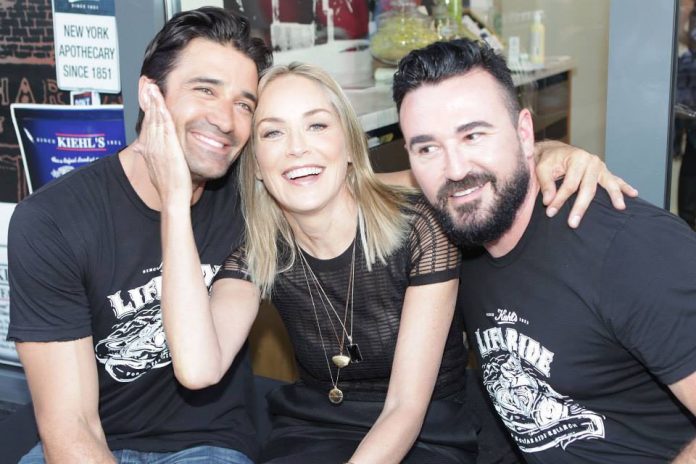 Rolling towards a cure for AIDS, the seventh annual Kiehl's LifeRide for amFAR is making several stops at Kiehl's store in New England over the next couple weeks. Led by Kiehl's President Chris Salgardo and Kevin Robert Frost, CEO of The Foundation for AIDS Research (amfAR), the pack includes a host of celebrities including actors (from hit TV shows including "Gilmore Girls," "Masters of Sex," "The Mentalist," and "Sons of Anarchy"), movies ("Sex and the City"), a former Marine, a World Cup Rugby champion and a designer/tattoo artist—all on Harleys and other iconic bikes.
The 11-day charity motorcycle ride from New York City to Philly will trek more than 1,000 miles and raise $150,000 for amfAR's race to a cure for AIDS. Kiehl's will have raised some $1.6 million for amfAR, funding eight cure-related research projects, through its LifeRide's alone, by the end of this seventh annual road trip.
So come out and show your support for this pack of freewheeling philanthropists as they roll into a Kiehl's stores near you: the New England stops include West Hartford, Connecticut (Friday, Aug. 5); Provincetown, Massachusetts (Tuesday, Aug. 9); Boston (Wednesday, Aug. 10); and Burlington, MA (Wednesday, Aug. 10). For times, addresses and directions, check out the route.
At each stop (and other participating Kiehl's stores), proceeds from a jumbo size, red-capped, limited edition Ultimate Strength Hand Salve are expected to exceed $25,000 more to benefit amfAR.
In 1996, Kiehl's made a pledge to make HIV/AIDS a key philanthropy focus and, since 2001, has raised about $3,580,000 for HIV/AIDS organizations including amfAR, the Magic Johnson AIDS Foundation and YouthAIDS.
AmfAR has brought approximately $450 million in grants to over 3,300 research teams worldwide since 1985.