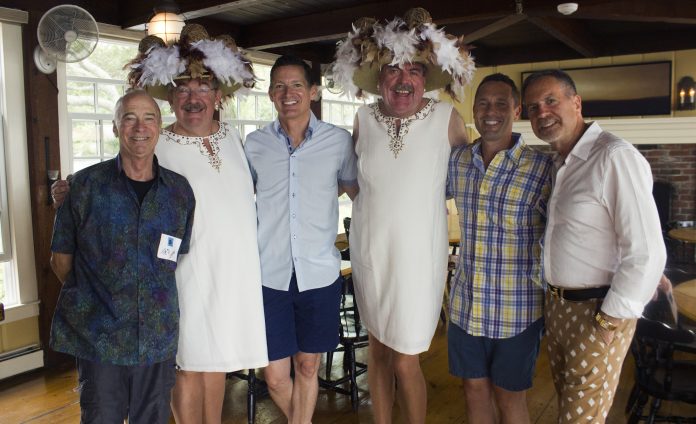 The tradition of sipping cocktails and saving lives in a beautiful setting returns on Saturday, July 23, when the Boston-based Community Research Initiative reprises its annual Summer Party in Provincetown. The festivities take place from noon to 3 p.m. at The Red Inn, located at 15 Commercial St. in Provincetown.
Once again, the event features a delicious brunch, special guests and a wonderful opportunity to share a beautiful occasion with friends knowing that all proceeds bring life-changing and -saving clinical research, treatment opportunities and education to people living with HIV/AIDS and hepatitis C (HCV).
This year's the recipient of the Dr. Cal Cohen Founder's Award, celebrated at the event, is Frank Ribaudo, "for his support of CRI's mission and steadfast commitment to the community." Ribaudo, as CRI goes on to describe, "is the founder of Club Café, which has served as the heart of Boston's LGBTQ community for over 30 years. He is a dedicated HIV/AIDS activist, devoted LGBTQ community activist, philanthropist, co-founder of the Harbor to the Bay AIDS-Benefit Bike Ride, and long-time CRI Board and Leadership Council Member."
To learn more about the Summer Party go to www.crine.org/summerparty, where you can also purchase your tickets today.