Travel | Experiences
New Provincetown Getaway: Eben House
First came their Salt House Inn in 2013. Then last year husbands David Bowd and Kevin O'Shea, both well-established names in the luxury hotel world, opened Eben House, a boutique B&B inside a 1776 sea captain's house. It combines quaint charm with cosmopolitan style for the best of both worlds.
Place to Play in Ogunquit: The Front Porch
There's something for everyone at this adorable gem in the center of town. The downstairs dining room serves fantastic surf and turf, while the upstairs piano bar and lounge is keeps strong cocktails coming while friendly locals and eager out-of-towners croon show tunes and standards. It's a guaranteed great time with just a bit of throwback charm.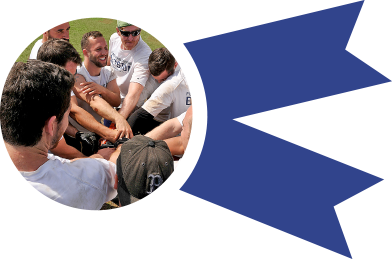 MVP Sports Group: FLAG Flag Football
This 300-player gay flag football league doesn't just offer a fun, safe place for out athletes of all skill levels. It makes a point to give back to the greater LGBT community, as with its new scholarship program that offers an annual $2500 gift to a graduating Massachusetts high school senior who has worked to make sports more inclusive.
Most Relaxing Respite: OutBreath
Sometimes you just need to slow down. This Greater Boston meditation group for LGBT people is the perfect place to learn the value of meditation—or deepen your practice—in a supportive environment. In a frantic fast-paced world, the focus and stillness it cultivates is absolutely invaluable—especially after the hectic holidays.
Splurge-Worthy Spa: Skoah
This South End skincare spot, run by husbands Jay Judas and Pete Dziedzic, former chair of MassEquality's board of directors, is a sleek little spa specializing in facials. Its top tier treatment is the Facialiscious, a 75-minute indulgence that includes soothing hand, foot, and neck massage. Go ahead. You're worth it.
Inclusive Church: Arlington Street Church
In May 2004 the first church- and state-sanctioned same-gender wedding in America was held at this Back Bay house of worship, an always welcoming an inclusive oasis for LGBT people who have felt shunned elsewhere. Out reverend Kim K. Crawford Harvie just celebrated her 25th year of service at Arlington, a testament to its history and future. [x]