People | Places
Inspiring Entrepreneurs: The Welcoming Committee
Founder Daniel Heller and his team have turned their LGBT social events biz into a 10-city movement that builds networks, fosters community—and, whether hitting the dance floor or the ski slopes, knows how to have a fun time while they're at it. Savvy accelerators like StartOut have welcomed the Committee with open arms, recognizing their still-growing reach.
Social Media Star: @Simkosays
Dapper gay dude Matthew Simko has emerged as a Boston-based men's style maven, and the Chubstr.com editor is particularly expert at outfitting the kind of bearded, bearish guys who often aren't reflected in fashion. Besides his Twitter and Instagram accounts, you'll catch him every other Monday on NBC Springfield's morning chat show "Mass Appeal."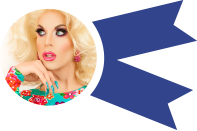 Queen of Drag: Katya Zamolodchikova
Our hometown queen didn't snag the crown on the most recent season of "RuPaul's Drag Race"—but she won over viewers, big time. Her wit, kooky kindness, and bedazzled unitards made her a fan favorite (and earned the "Miss Congeniality" title), and her hilarious YouTube series keeps us entertained from afar while she tours the world.
Fabulous Philanthropist: Ron Ansin
Longtime gay philanthropist Ron Ansin, for whom Fenway Health's Ansin Building is named, is a beacon of support and civic engagement. He lends the power of his name and network, not to mention monies, to vital organizations like Greater Boston PFLAG and Community Servings. He never seeks the spotlight, but we'll gladly give him his well-deserved due.
Secret Gay Getaway: Camp Camp
This "gay summer camp for adults" might be New England's best-kept secret. During a weeklong annual retreat in Maine you'll slumber in lakeside cabins, hike amid towering pines, make friend around the fire—and even get in some barn dances and drag shows while you're at it. Unplugging and unwinding like a teenager again? Sign. Us. Up.
Great Gay Outdoors: Winter Rendezvous
Every year the gay ski week (coming up from January 20-24) dumps a flurry of glitter on the snow-covered mountains of Stowe, Vermont. It's a great way to hit the slopes with fellow LGBT folks, and the lineup of entertainment—which this year includes headline performer Sandra Bernhard—always brings welcome heat to a chilly winter.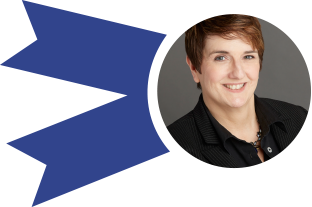 Out Media Personality: Sue O'Connell
Extra! Extra! Read all about it: This year the co-publisher of "Bay Windows" newspaper scored a big new gig as the host of NECN's "Broadside." Whether she's chatting up local politicos or taking on the pop culture news du jour, O'Connell brings a lot of smarts, a little bit of sass, and some much-needed LGBT representation to TV.
Must-Visit LGBT Historic Site: Beauport
Born too soon for "Queer Eye," Henry Davis Sleeper was the original gay interior designer. At his rambling Gloucester summer home, one of the earliest National Historic Landmarks to directly recognize its LGBT connections, guests tour 40 of the estate's ornate, inspiring and antique-stuffed rooms, each commanding a totally different theme: from English cottage to Chinese trade.