Art | Culture
Applause-worthy Theatre Company: SpeakEasy Stage Company
It's never easy to choose a favorite theatre organization in a region overrun with amazing arts groups. But the Boston Center for the Arts' resident company, celebrating its 25th anniversary with an April 1 gala, always delivers ovation-worthy shows. Coming in March: "Bootycandy," a series of vignettes on growing up black and gay.
Gay Music Group: Boston Gay Men's Chorus
Last year their five summer concerts in Israel and Turkey made the handsome, history-making gents of the BGMC the first gay chorus to tour the Middle East. Violent police activity prevented them from marching as planned in Istanbul Pride — but not before their music brought love, hope, and inspiration to still-struggling LGBT people.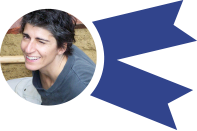 Breakthrough Author: Annie Weatherwax
"All That" was an appropriate title for Weatherwax's debut novel about a financially struggling mother-daughter duo and their cast of small town pals, including a sage advice- dispensing transgender waitress. Its movie rights were snatched up immediately, and the now-filming adaptation is will be actress Katie Holmes' directorial debut. Well done, Weatherwax.
New Club Night, Boston: Fascination
This gear and kink party launched late last year as a second-Mondays event at Jacques Cabaret. It proved so popular it's now expanded to fourth-Fridays too. Inspired in part by the 1963 hustler novel "City of Night," Fascination founders Michael Flowers and DJ Colby Drasher have tapped into nostalgia for the days of glorious gay grit.
New Club Night, Providence: EGO
Events producer Chris Harris has reason to be proud: For years he has managed to sustain multiple club concepts while others have come and gone. His latest accomplishment is EGO, Providence's bumping gay club where drag queens strut, go-go boys shake it off, and the dance floor swells with writhing crowds nightly.
Reason for a Road Trip: Jacob's Pillow Dance
This internationally famous, annual summertime dance festival is legendary in LGBT history for its founder, modern dance pioneer Ted Shawn, whose trail blazing all-male troupe included his longtime lover and muse. Pay special mind to "Weekend OUT at the Pillow," a gay-focused weekend bursting with special exhibits, performances, tours and socials.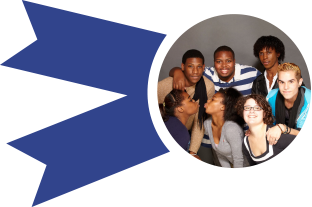 Queer Film: "The Year We Thought About Love"
For this award-winning new documentary, director Ellen Brodsky trained her camera on True Colors: OUT Youth Theater, the empowerment-through-arts program of Boston's The Theater Offensive. The fascinating film follows the stories of several queer youth, and in the immediate aftermath of the Boston Marathon bombing. It is powerful and poignant.
LGBT History Group: Peace Encampment Herstory Project
This volunteer-run initiative has done the important work of preserving an oft-overlooked piece of lesbian history: the Women's Peace Encampment, a decades-spanning, all-women's social justice movement launched in upstate New York in 1983. This year digital archives of the encampment were compiled for the Schlesinger Library for the History of Women in America at Harvard University's Radcliffe Institute.
Emerging Group to Watch: Butterfly Music Transgender Chorus
This new Boston-area group bills itself as only the second all-transgender chorus in the country, but it's already making beautiful music. Besides offering community and belonging, founder Sandi Hammond helps build confidence and better singing technique in some performers who may elsewhere feel sensitive or stigmatized if their voice doesn't match the gendered expectations of their post-transition body.
Best Out Performer: Thomas Derrah
Julius Caesar. Mark Rothko. R. Buckminster Fuller. A 1960s Catskills cross-dreasser. An aggrieved, aging socialite in husband John Kuntz's "Necessary Monsters" — Thomas Derrah's indelible (and often award-winning) characters have graced Boston stages ever since his arrival as a founder of the A.R.T. He's one of the reasons Boston audiences don't have to go to New York to see great theater.