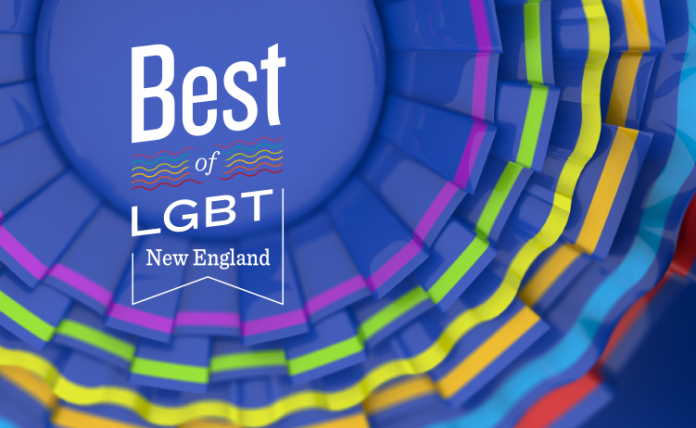 New England is known for its LGBT-friendliness—so, quite frankly, everything here is the best!
So when we make a list of the Best of LGBT New England, you can expect that you're looking at the crème de la crème. Whether you're looking for the most LGBT inclusive church, place to pop the question, or reason for a road trip, we've got it covered. Isn't that just the best?
Food | Drink
Top Chef: Kristen Kish
This year the Boston-based, out winner of the tenth season of "Top Chef" scored a great new gig: Co-host of the globe-trotting Travel Channel show "36 Hours," where she guides viewers around the culinary scenes in different international cities. It's nice to have you back on the small screen, chef.
First Date Spot: Cathedral Station
The drinks are cheap, the vibe is laid-back, and there's always a game on. The South End's relaxed gay sports bar is the antithesis to the preening crowds that populate other hangouts, and the kind of place all sexes can suggest for a low-pressure, let's-get-to-know-each-other brew or round of pool.
Best Place to Pop the Question: The Red Inn
Red is the color of love — and in fact, this historic Provincetown inn and restaurant was originally built in 1805 as a sea captain's gift to his wife. It's in the West End, set slightly apart from the bustle and right on the waterfront, where the patio's unobstructed horizon views are a perfect sunset proposal spot.
Cheap Eats: Happy Camper
Taste buds rejoice (and waist lines mourn) Provincetown's new sweet treats and coffee joint, which just opened next to its sibling The Canteen, a classy-meets-counter service spot where you nosh gourmet lobster rolls at picnic tables. Gay-owned Happy Camper's pastry cases are stocked with truly unique, equally amazing eats like cranberry-walnut doughnuts and green tea ice cream.
Splurge Spot: Menton
Star restaurateur Barbara Lynch's French-Italian restaurant in Fort Point is one of New England's most expensive spots, but it's worth every penny. Gay chef de cuisine Scott Jones creates decadent multi-course tasting menus that can total $300 per person when wine-paired. Smaller budgets hit the adjacent Gold Bar for "humble" eats like foie gras frankfurters.
Party Palace: Club Café
They say the thirties are the new twenties. Maybe that explains why Boston's Club Café, opened in 1983, is still the most vital LGBT nightspot around. Jazzy vocalists surround the piano in the front's Napoleon Room. Beat-dropping DJs get crowds sweating in the rear dance club. Stiff pours keep the bars packed. Party on.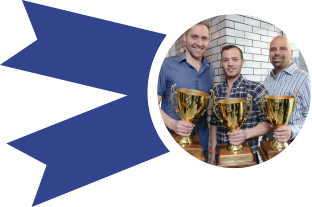 Cocktail Joint: Trophy Room
Give a gold medal to this replacement of Fritz inside Boston's Chandler Inn. Chef Evan Campbell serves spectacular food, like the addictive Drunken Mussels. And bar manager William Barr Yerxa oversees an awesome athletics-themed cocktail list — think the "Heisman," a combo of tequila and pear puree — that keeps crowds as merry and gay as ever.
Hangover Brunch: Stella
Where to recover from a messy night? Hop a streetcar named desire (or maybe just the T) to Stella in the South End gayborhood. You'll reliably find Sunday crowds piecing together last night's hot gossip over duck confit omelets, chorizo- and sweet corn-stuffed frittata, and of course, plenty of morning-after mimosas.
Amazing Interior: Boston Chops
Most steakhouses look like they were designed by Donald Trump: stodgy and conservative. But this chophouse is sleek and sexed-up thanks to gay architect Stephen Martyak, co-chair of March 19's Men's Event for Fenway Health. His still-young firm, studioTYAK, is behind the interiors of several high-profile restaurants, including Harvard Square's The Sinclair and Loretta's Last Call by Fenway.