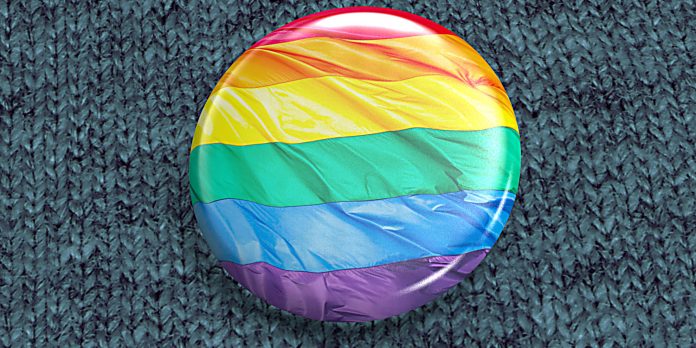 All the major mainstream papers are predicting what current events, political debacles, security threats, and major gaffes will happen in the world in 2015.
So, I thought I would put together a prediction list for the LGBT world for 2015.
Why not?!
We deserve our own prediction forecast–I mean–isn't that what Stonewall was for? Being out and proud—and gossipy? So without further ado, here are my somewhat funny/dubious and completely irreverent predictions for 2015 as I see it.
#1 – Hillary will run for president – and that secret Wellesley girlfriend she had in college will finally surface.  Come on now – we've all heard it for years.
#2 – Charlie Baker and the Legislature will not pass public accommodations language for the state's LGBT anti-discrimination statutes—yet again. It's not an election year—so why not you say? Because backbones are hard to find even in non-election years. Instead, the SJC will rule on a case and deem the LGBT anti-discrimination statutes to include public accommodations for transgender people, thereby saving all politicians from having to take a hard vote—bless their hearts.
#3 – Boston Community Capital CEO Elyse Cherry's bad press from the Martha Coakley gubernatorial campaign will turnaround—no press is bad press—and she will keep right on truckin'! Go girl!
#4 – Newly minted Mass. Attorney General Maura Healey will come out of the gates with guns blazing and make headlines her first year in office as she sticks it to big banks and hospital monopolies—and also shoots flawless three-pointers in the process. I predict she will have a b-ball hoop in her office as well.
#5 – Sen. Stan Rosenberg will become the first openly gay Senate President in Massachusetts history—and the Globe will finally stop harassing him about his personal life—and instead do a story on House Speaker DeLeo's girlfriend and her influence on State House politics.
#6 – Michael Sam will make an NFL team—the New England Patriots will pick him up in the off-season and Bill Belichick will take him under his wing and make him a superstar defensive back next season. Additionally, several other closeted NFL players will finally come out of the closet—even the cheesy quarterback that almost did last year.
#7 – James Franco will play yet another gay character in a movie that is borderline soft core porn (Did you see his remake of the missing 30 minutes of the 1980's gay S&M flix Cruising? Wow.)—yet still claim he is straight. He and Seth Rogan's bro-mance will continue unabated, and they will both vacation with Lance Bass and his new husband.
#8 – The Supreme Court will take up gay marriage (finally) from the appeals from the 5th and 6th federal circuits. I predict—much like Loving v. Virginia—that the Supreme Court will find anti-gay marriage laws discriminatory and make gay marriage the law of the land. Simultaneously, Bill O'Reilly, Rush Limbaugh's, and Sean Hannity's heads will explode on national television and FOX news will fail to cover any of it.
#9 – Newly minted Congressman Seth Moulton will be sworn into Congress and be a firebrand freshman in the Republican controlled House. Moulton will also have to remind his constituents, at least once a month, that he is straight—much to the chagrin of every gay man in the 6th Congressional district.
#10 – OutVETS will march proudly in the South Boston St. Patrick's Day parade and make national headlines. The infamous John "Wacko" Hurley, and others who sought to keep gays out of the parade for the last 23 years, will forego conventional wisdom and march in solidarity with the OutVETS contingent. In doing so, the heads of all gay activists will explode—making Wacko's day.