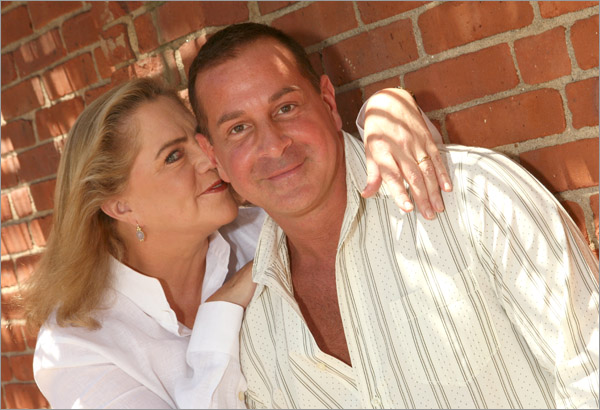 Actress returns to Boston in out playwright's drama of crystal meth addiction
As a young writer in New York City Matthew Lombardo was laser focused on penning up to eighty pages of dialogue a week for the NBC soap opera Another World.
The out playwright of High, starring two-time Golden Globe winner Kathleen Turner, certainly never considered touching a drug on his rare night out on the town with friends.
Years later, life took a drastic turn on a September night in L.A. when he struck up a romance with "Aquaman." Lombardo gave his soon-to-be beau that nickname due to his superhero looks as opposed to his otherworldly swimming abilities.
"Aquaman" offered Lombardo his first hit of crystal methamphetamine just hours into their first date.
"That one night started my long dark battle with crystal meth addiction. I was pretty much hooked after the first hit," said Lombardo.
The process of writing High, which will launch a national tour starting with a one-week run on December 6 at Boston's Cutler Majestic Theater, proved to be an integral part of Lombardo's recovery.
Directed by Rob Ruggiero, High chronicles the journey of Sister Jamison Connelly, played by Kathleen Turner, as she takes on the task of sponsoring Cody, a teenage drug abuser. Sister Jamison is forced to face tough questions that challenge her own faith and personal beliefs as she tries to help Cody, played by Evan Jonigkeit, with his drug problem.
"This play is not a sugar-coated portrayal of addiction. It shows the disease of addiction as it really is, at times in the darkest and deepest of shadows," said Lombardo who admits he was terrified to write the play.
"I initially thought if it ever got produced, everyone would learn my secrets. It turned out my being open about my personal struggle with addiction has become the greatest gift in my life in many ways."
The portrayal of addiction in High is intense according to Lombardo. The playwright carefully crafted in some humor to the story, often channeled through the character of Sister Jamison, to temper the dark narrative of the play.
"There are many parts of the play that are very difficult to watch," said Lombardo. "Kathleen Turner has the unique ability as an actress to walk the audience through difficult scenes with a blend of humor and charm which is why I was determined to cast her in this role from the start."
On a mission to cast Turner as the "no-nonsense, foul mouthed, recovering alcoholic nun" in High , Lombardo phoned Turner's agent shortly after he finished writing the play.
"I didn't want a 'Kathleen Turner' type for the role of Sister Jamison. I wanted Kathleen Turner. This role was written for her ," said Lombardo.
Drawn to the play's potent portrayal of the complexity of addiction, Turner ultimately agreed to take on the role.
"I took on Sister Jamie because I was intrigued by the essential conflict of behavior and faith — How powerfully addiction and belief affect our choices," said Turner who is returning to the Boston stage for the first time since 2005 when she appeared as Martha in Who's Afraid of Virginia Woolf? Turner has participated in talkbacks after performances of High , fielding questions from a diverse audience, many who have been impacted by addiction.
"The most interesting questions have dealt with "tough love" and how much compassion Sister Jamison did or did not show," said Turner about her post-play talks with the audience.
Lombardo, who also wrote Looped , which appeared on Broadway starring Valerie Harper as Tallulah Bankhead, hopes his experience with crystal meth addiction will in some way help others struggling with the disease.
"Five years ago, my professional reputation was horrible and no one would work with me. I was certain my career was over. Once I got sober my career took off in ways I never thought were possible. The fact that I have had two plays reach Broadway in the past two years is still truly unbelievable to me. And it's really all because I got honest and got help." [x]
Kathleen Turner and Matthew Lombardo (photo by brianambrose.com)
High
December 6-11, 2011. For tickets, go to www.aestages.org